Last updated February 7, 2013. Created on February 7, 2013.
Edited by LeeHunter. Log in to edit this page.
The documentation for Views 2 and Views 3 for Drupal 6 and Drupal 7 is contained within Views module! Install the Advanced Help module to access it.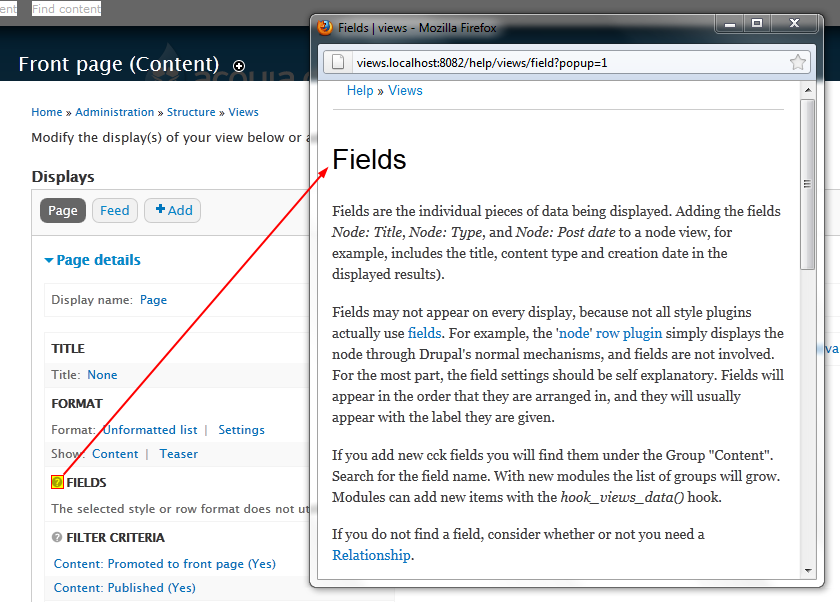 Screenshot example showing Advanced Help when clicking on the "?".
Which Branch: Views 1, Views 2 or Views 3?
Views 1.x is for Drupal 5 (and earlier). Views 2.x and 3.x are for Drupal 6. Views 3.x is for Drupal 7.
Looking for support? Visit the Drupal.org forums, or join #drupal-support in IRC.