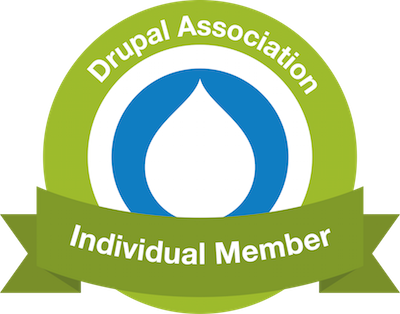 We rely on you to fund our work that drives our mission forward.
As a member, you build our momentum while supporting the Drupal community.
Members fund the community grants program and support our team as we work on Drupal.org, DrupalCons, and other projects. Together, we unite our global open source community to build and promote Drupal.
Join and renew annually to support our work.
Benefits
Membership comes with our appreciation and these benefits:
Membership Badge for your website and your Drupal.org profile.
Your name in the Individual Member Directory Listing
Discounts to save you money on goods and services from our partners.
Our email newsletters. Make sure you have newsletters selected on your Drupal.org profile or sign up to our mailing list to opt-in.
Join/Renew as an Individual Member
Choose a currency, then select your payment amount. Membership starts at $15 or €15. Select to auto-renew your annual membership after you choose an amount.
We want to ensure that anyone who wants to can support Drupal and the Drupal Association, so membership is available with different price options.
or
Is your organization, company, or group interested in membership?
See more about Organization Membership or our Supporter Program for more information.
Have questions?
Other ways you can help