Problem/Motivation
In a recent study of the content authoring experience done by Dharmesh users found the newly introduced "Save and keep published" overly long and confusing.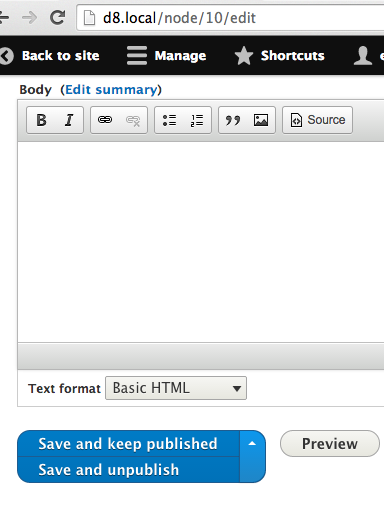 Proposed resolution
Because "Save and keep published"/"Save and keep unpublished" are both long and awkwardly worded, it makes sense to change them to a boolean_checkbox simplified to Published underneath which "Save", "Preview", and "Cancel" buttons would be included.
Also revert #2423153: Add menu from the editing page doesn't save the changes issue, since now we will have only one "Save" button (with the previously mentioned Published status checkbox) and we don't want to have these 4 buttons anymore:
Save and unpublish
Save and keep unpublished
Save and publish
Save and keep published
This is how it should look like now: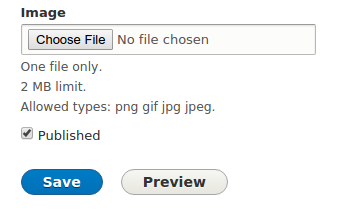 Remaining tasks
User interface changes
Change interface for publishing and unpublishing content.