Problem/Motivation
Issue #2847582 'Out of The Box experience initiative' proposes the creation of a demo to provide a valuable showcase experience of Drupal 'in action'. Something that is offered by most other CMS platforms but currently missing from the Drupal project.
The intended audience for this demo is broad and target user types include those evaluating Drupal at the initial 'just-looking' stage and users who want to know more about Drupal's capabilities and how it works 'out-of-the-box'.
We want this out-of-the-box experience to highlight the incredible features, architecture and possibilities that Drupal provides. To do that, it has been agreed to create a demo experience around the scenario of a publisher's website for a food magazine.
This issue defines the goals and requirements for the production of a finite set of content that will be included in the demo install and around which design and theming can take place for the proposed publisher scenario.
Proposed resolution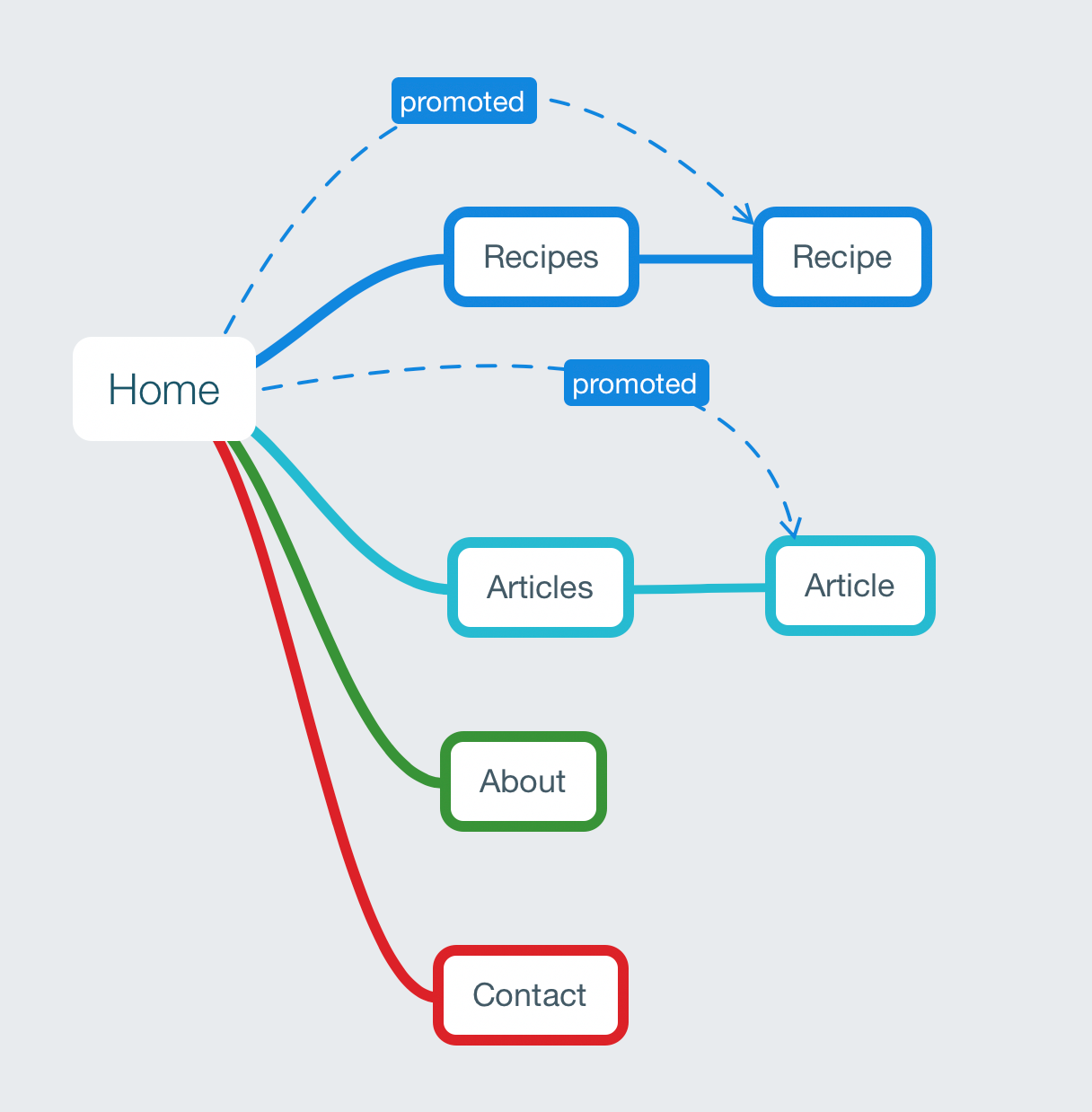 Create customised content for the new demo theme
Given the scenario of a publisher's website that promotes a food magazine, we will define and create professional example content that can be bundled with the installation profile and populate the demo theme when installed.
Since the purpose of the demo is to introduce key features and capabilities of Drupal core, we can create a content brief that is structured around and restricted to the requirements of a project MVP. As such, it is the features of the demo that can lead the content brief.
To ensure we get the best quality example content and assets, we can create an accompanying brand to guide the image, style and tone of the example food magazine.
Remaining Tasks
Phase A
Agree on a content model for MVP

Planning already happening here: https://docs.google.com/document/d/1WdVkScJGs-wHKujvNvwKba_sSuHiHmL69EOa...
Define the review process and any sign-off requirements for the content creation

Define a brand, style, tone and content brief for the food magazine

Discuss what we have already created and how it stands up, either as a direction or potentially 'good to go with'
Scrap-booking of the sorts of features that similar magazines provide in order to create a convincing pastiche
Ideas for articles, need to be easy to create so general ideas likely to work better eg: Cooking for health and fitness

Define what guidelines and requirements for copyright and licensing that we must follow

Fonts
Images
Recipes (can we use pre-made ones?)
Who can give advice?

Create architecture plan for the implementation of importing default content

Should we use migrate?
Phase B
Define how much content is required for MVP
Define when content is required by
Copywriting assignment

Who?
How?
Recipes - brief the requirements and how we source enough

Crowd sourcing - community submissions? Donated?
The wireframe for the Farmers market is a good starting point

Define what supporting content assets are required eg: media

Images

Recipes - someone with a good camera is going to be busy cooking! Or what easier options are available without copyright/licensing issues

Illustrations
Limitations eg: file size
Who and how?

Is there to be accompanying demo features such as tour?

Does this need to be a separate issue for when everything is coming together?
Phase C
Produce professionally written content including media assets

Who and how?
How will the content be collaboratively created and reviewed