Professional Info
Industries Worked In:
Web Development, Software Development, Pony racing, Guinea Pig Pageantry
History
Member for

8 years 9 months

Documentation

Over 10 edits
Documentation guides
Drupal Contributions:
Major contributor to Drupal 8 - see the 400+ issues I've contributed patches too.
Provisional Framework Manager for Drupal 8 core.
Author and maintainer of a range of contrib modules (see below).
Maintainer of core Forum module since 7.8.
Maintainer of core Custom Block module in Drupal 8.
Maintainer of core Comment module in Drupal 8.
Maintainer of core Contact module in Drupal 8.
Co-author of Tour module in Drupal 8.
Member of Drupal Security Team.
Started the #PatchADay campaign.
Lots of patches scattered through issues queue!
Like my work and want to say thanks?
Buy me an e-book, a book or a sticker! http://amzn.com/w/1EQOMWI092JPV
Recipient of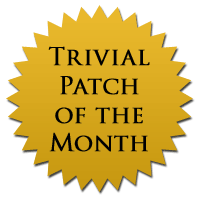 Areas of Expertise:
Core Developer
Module developer
Project Manager
Site builder
Themer
Credited on 174 issues fixed in the past 1 year
larowlan helps support and grow the Drupal community with the Drupal Association.
33 people list larowlan as a mentor
I contributed Drupal patches
I contributed Drupal modules
I contributed to Drupal issue queues
I contributed to Drupal.org
I contributed Drupal documentation
I contributed Automated tests
I help in the Drupal support forums
I provide Drupal-related services
I give support on IRC
I help mentor new contributors