Last updated 18 January 2017.
Starting with Drupal 8, the core release cycle has "minor" versions every 6 months with backwards-compatible features and API improvements.
This page is intended to be a living document for both official priorities from the core committer team for each minor release, as well as approved community initiatives from core developers at large.
For descriptions of strategic focus areas for Drupal core, see the strategic initiative overview page.
Issue queue for feature requests and bugfixes #
This document only includes high-level plans for initiatives that span many issues and need community signoffs. No prior approval is needed for bug fixes or small feature requests; those are found in the Drupal 8 issue queue.
How are initiatives chosen and approved? #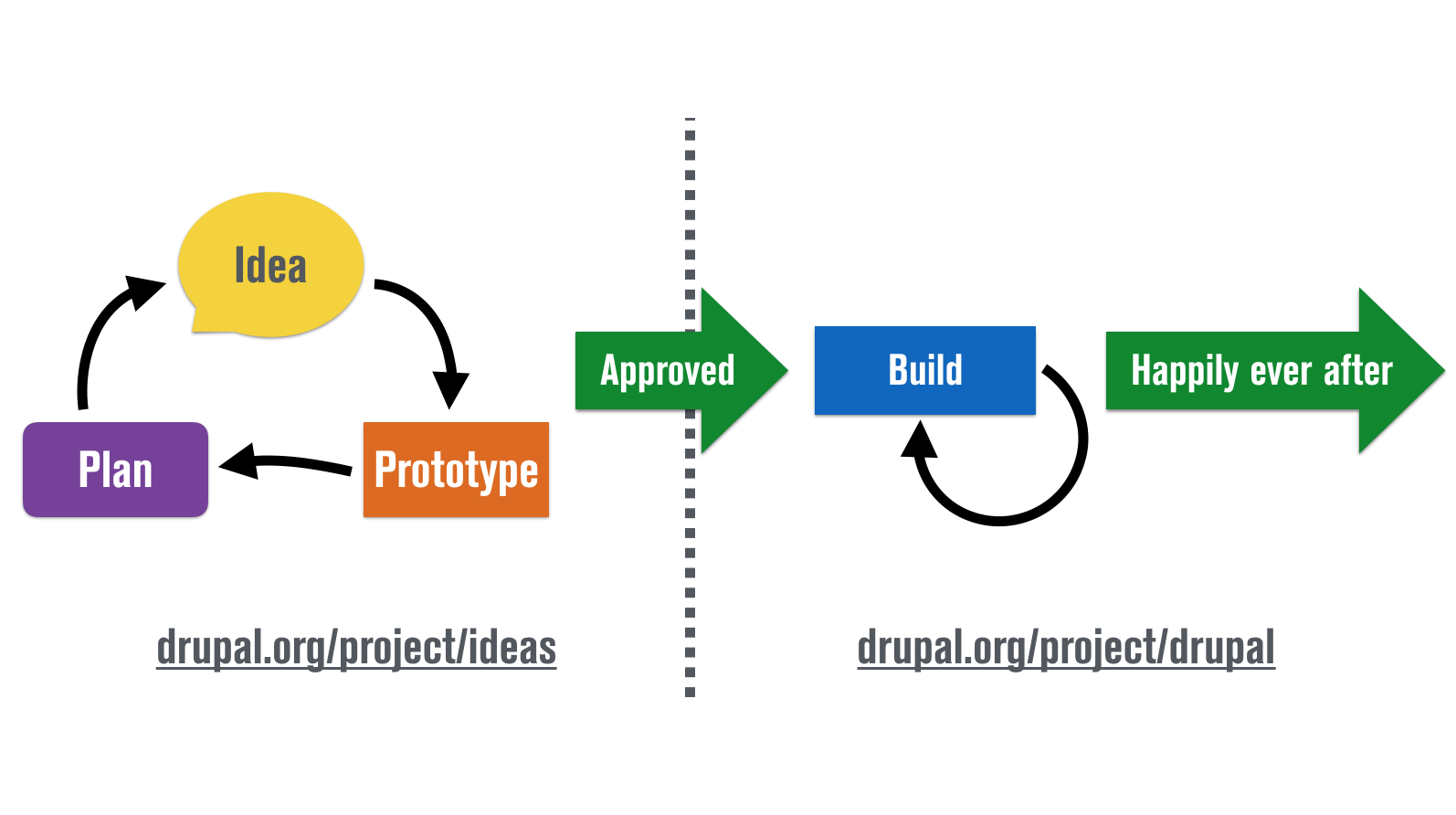 For Drupal core initiatives that will require more than a few issues to complete or ideas that affect the framework or the product, use the Ideas issue queue which allows you to propose a high level idea, get feedback from the framework/product managers (as outlined in the Drupal core governance document) and iterate on prototypes to form an over-arching plan. Review the initiative proposal template for details on what would be in such a plan.
See the initiatives being planned below for plans that are still under discussion. Once a plan receives the sign-offs needed according to the Drupal core governance, the community begins work on the initiative and it will be highlighted below under either the priorities for the upcoming minor (which are decided by core maintainers with community input) or the ongoing initiatives (for both community proposals and ongoing work from previous priorities.
Initiatives for Drupal 8 minor releases must be backwards-compatible. See the allowed changes in minor versions and the backwards compatibility policy.
Active initiatives #
Ongoing strategic initiatives and approved community plans: https://www.drupal.org/project/issues/ideas?component=Active%20Initiativ...
Initiatives being planned #
These initiatives have not been formally approved yet, but are undergoing active planning: https://www.drupal.org/project/issues/ideas?component=Plan&text=&status=...
Initiative ideas proposed #
High level ideas proposed: https://www.drupal.org/project/issues/ideas?component=Idea&text=&status=...