Child elements in grouping elements like (meta) details and vertical tabs are invisible to the user when the grouping element is closed or not-focused respectively.
To improve the user experience and accessibility we should indicate when there are errors 'inside'.
Currently it is hard for the user to find the actual problematic field when the (child) field itself is invisible.
Note that only the Seven theme knows the additional concept of using Details elements as meta data elements at the right side of the node edit page.
Before
Meta details open (Seven only, LTR)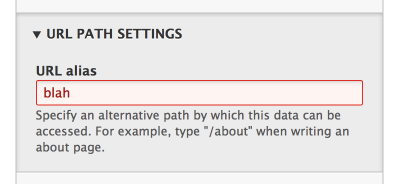 After (proposal)
Meta details open (Seven only, LTR)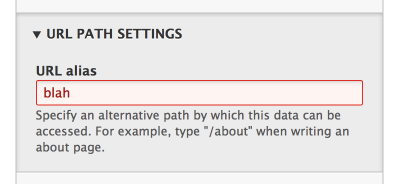 Meta Details closed (Seven only, LTR)


Meta details open (Seven only, RTL)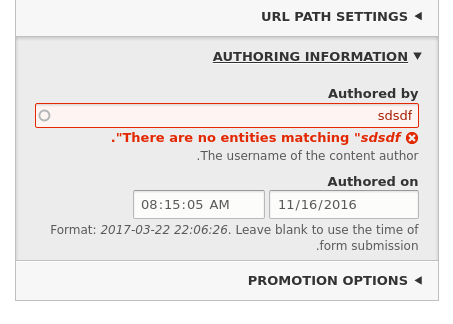 Meta Details closed (Seven only, RTL)


Normal Details closed (Seven only, LTR)


Normal Details closed (Bartik, LTR)


Vertical Tabs not focused (Seven, LTR)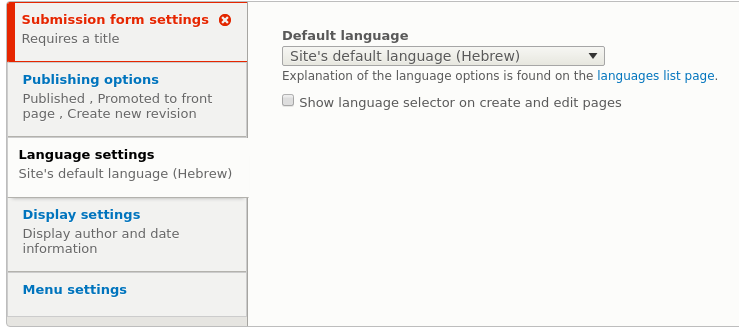 Vertical Tabs not focused (Seven, RTL)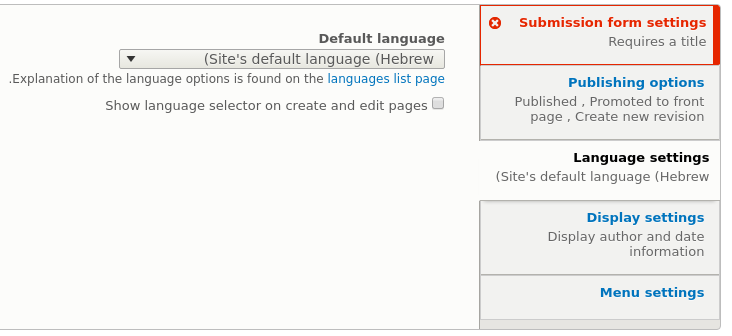 Vertical Tabs focused (Seven, LTR)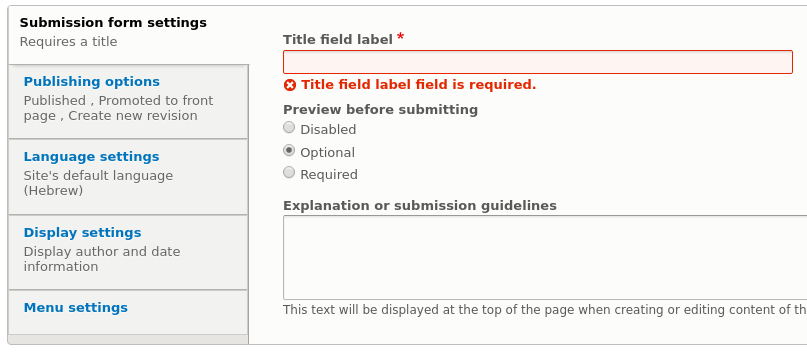 Vertical Tabs non focused (Bartik, LTR)