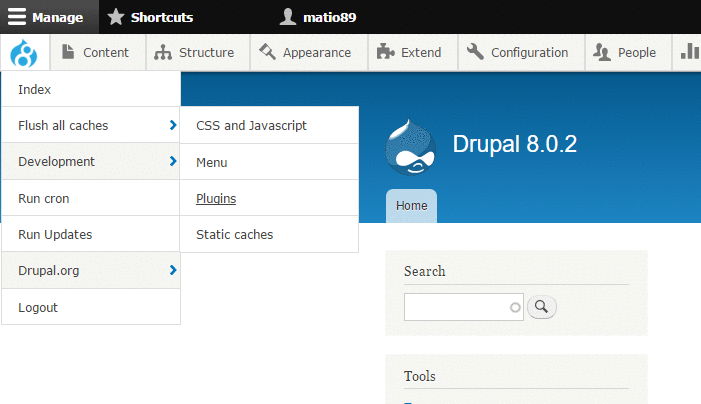 What is Admin Toolbar module ?
Admin Toolbar intends to improve the default Drupal Toolbar (the administration menu at the top of your site) to transform it into a drop-down menu, providing a fast access to all administration pages.
The module works on the top of the default toolbar core module and is therefore a very light module and keeps all the toolbar functionalities (shortcut / media responsive).
How to use Admin Toolbar module ?
Just install it like any other module.
What else?
The module provides also a submodule called "Admin Toolbar Extra Tools" adding extra links like what does Admin Menu module for Drupal 7 (flush caches, run cron, etc...). You must install admin toolbar extra tools to benefit from lots of useful links in the toolbar menu.
Please provide feedback and ideas!
Complementary modules
Toolbar Menu allows you to add easily any menu to your toolbar and plays nicely with Admin toolbar making them dropdown menus.
Toolbar Anti-flicker removes the impact of the admin toolbar sub-menu on the rest of the page.
Coffee is a good module to look for admin paths.
Adminimal Admin toolbar provides a black theming, recommended for the Adminimal theme.
Admin toolbar content language adds links for creation of content in any active language.
There is also the Toolbar Themes module that provides nice UI themes.
Admin links Access filter : fixes the display of links user shouldn't have access to (see #296693: Hide empty admin categories)
Supporting organizations:
Project Information
Downloads