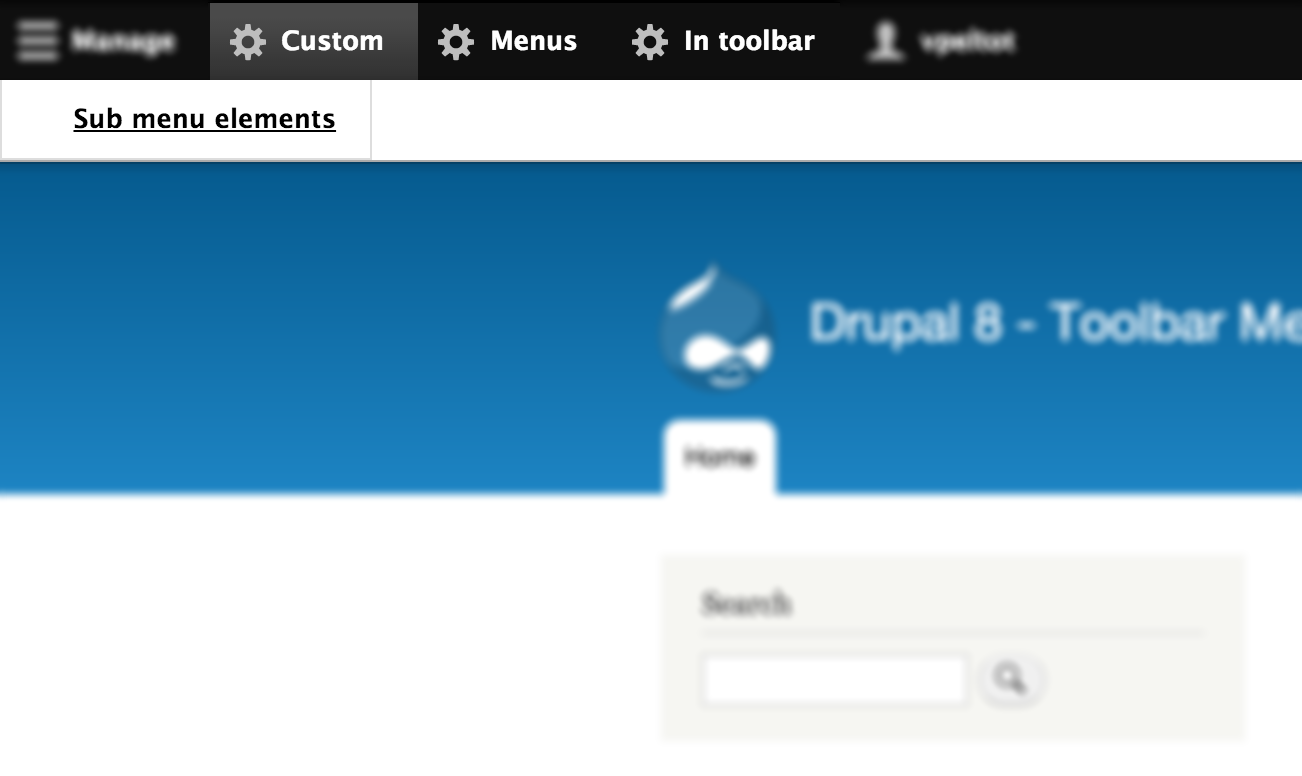 What is this module?
Add your favorite menu in the Drupal Toolbar
What's new?
Toolbar Menu is now compatible with Admin Toolbar module to view your different menu into a drop-down menu.
How does it work?
Manage your menus (Structure > Menu)
Go to Config > User Interface > Toolbar Menu > Toolbar Menu settings
Add a new toolbar menu element
Choose which menu you want associate with this new toolbar element
Save the configuration
Go to People > Permissions
Check the permissions you want apply in the Toolbar Menu section
Your selected menus must appears in the toolbar
Requirements :
Complementary modules
Admin Toolbar
Project information
Downloads
8.x-2.1
✓ Recommended by the project's maintainer.
Development version: 8.x-2.x-dev updated 19 May 2017 at 07:53 UTC