This is a task broken out of #1260716: Improve language onboarding user experience to solve remaining issues once the initial improvement is in.
Problem/Motivation
This is the first screen people see. Lets improve the ui.
The goals of this issue is to create a better way to select your language in the initial installation screen. The current situation is:
(updated images of current from #22)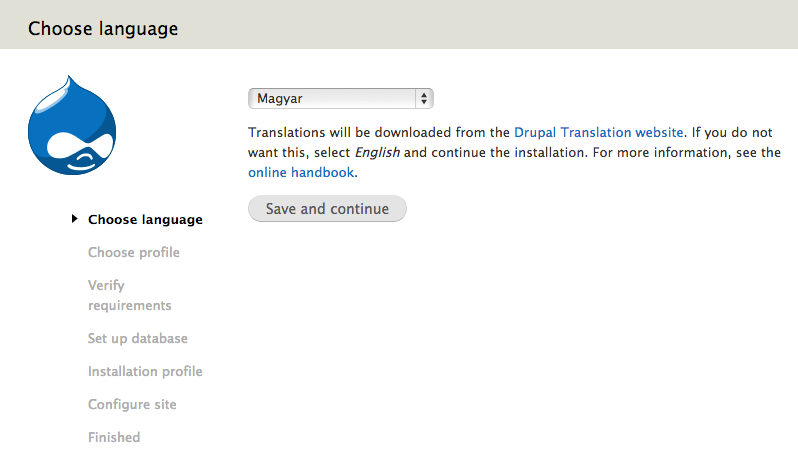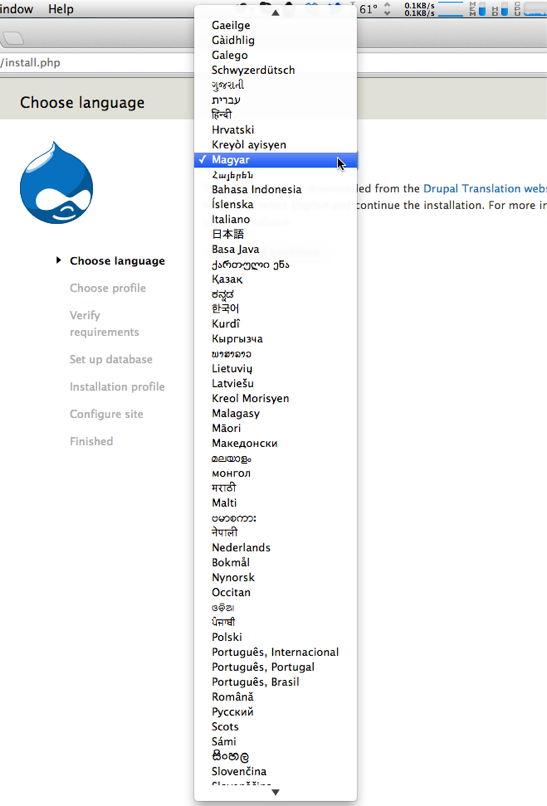 orig orig http://drupal.org/files/D8Language.png
Proposed resolution
The proposed solution is to create a textbox above the select box that jumps to the language typed (or filter to the language typed).
(originally proposed: http://drupal.org/files/installer-01-language.png )
agreement in this issue on what to do and not to do:
label on form element (see #14)
no percentage
leave druplicon in (to be handled in another issue, maybe #1337554 or an off shoot of that)
don't switch in and out of rtl here, make next screens use rtl if an rtl lang is selected (Example)
dont hide the list of steps on the first screen (if desired make a follow-up issue, and link it here)
use a select box with a search possibility
Remaining tasks
From #1260716: Improve language onboarding user experience, it seemed like we agree we need to have that textbox for the list of languages but we did not (yet) agree on whether it should filter or jump.
decide on how to implement (overall look at comments from #27 on):

suggested, but not agreed on yet
these have been suggested but there are problems that make them not a good fit
User interface changes
It would add a new interface element to core, that will be used for the installation language selection screen.
API changes
No api changes anticipated.