Invitations are important to create network effects and exponential growth of a community of interest. This module provides an Invite a friend feature to allow your users to send and track invitations to join your site.
Versions
7.x-2.x

Status: Unmaintained

The 2.x branch contains new features such as an administrator interface, resend capabilities and allowing multiple invitations to the same e-mail address. This version is unsupported now.

7.x-4.x

Status: Maintained

It utilizes power of Entities and Entities API, which allows to use Rules, Views, Tokens, etc. Any testing or ideas are welcome.

8.x-1.x

Status: Under development

Sending methods are now pluggable.
Installation
Please see current README.txt. (Needs update, any help?)
Third-party integration
Invite allows other modules to interact on certain events (but still no core trigger/actions support, sorry):
Modules to extend Invite:
Contact Importer: let users import contacts from their webmail address books. Appears to be defunct and no services are working.
Request Invitation: require users who are interested in closed/semi-private sites to first request an invitation.
Credits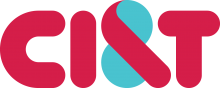 Supporting organizations:
Project information
Downloads
8.x-1.0-beta1
✓ Recommended by the project's maintainer.
Release beta created for 8.x.
Development version: 8.x-1.x-dev updated 26 Jun 2017 at 18:04 UTC
7.x-4.1-rc1
✓ Recommended by the project's maintainer.
Development version: 7.x-4.x-dev updated 14 Aug 2017 at 15:34 UTC