Follow-up to #2501639: Remove SafeMarkup::set in drupal_check_module()
Problem/Motivation
rdf_preprocess_comment() calls SafeMarkup::set() which is meant to be for internal use only.
Proposed resolution
Move markup created inside PHP into template.
Remaining tasks
✔ Evaluate whether the string can be refactored to one of the formats outlined in this change record: https://www.drupal.org/node/2311123
✔ Manual testing and screenshots
✔ Identify whether there is existing automated test coverage for the sanitization of the string. If there is, list the test in the issue summary. If there isn't, add an automated test for it.
Manual testing steps (for XSS and double escaping)
Do these steps both with HEAD and with the patch applied:
Clean install of Drupal 8.
Enable RDF and comment modules (already enabled in standard install)
Add a comment to a node (article)
Find the RDF markup next to author and submitted
make sure it's in the output from comment.html.twig, twig_debug is helpful for verifying
Compare the output above in HEAD and with the patch applied. Confirm that there is no double-escaping.
Screenshot before patch: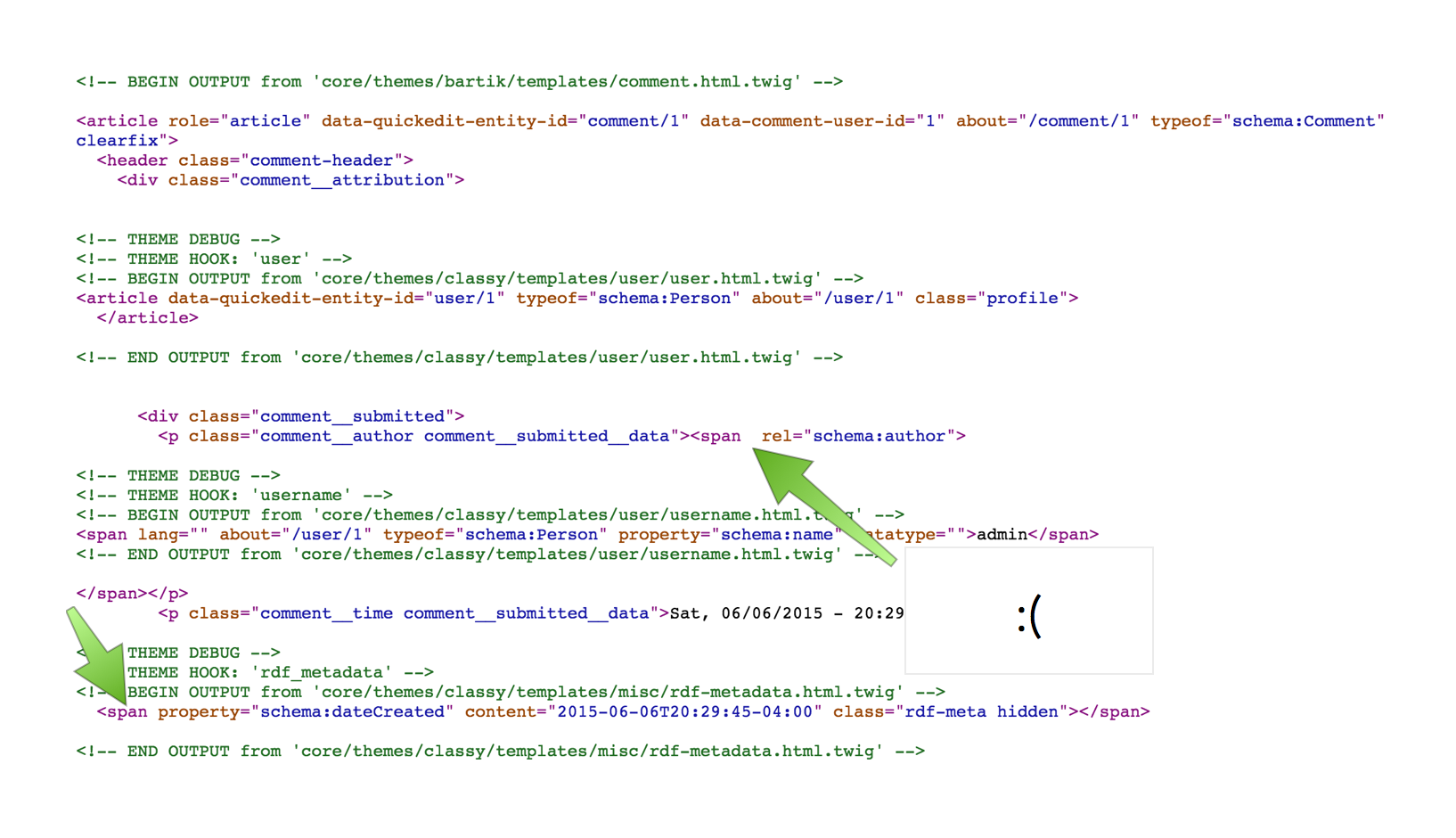 Screenshot after patch: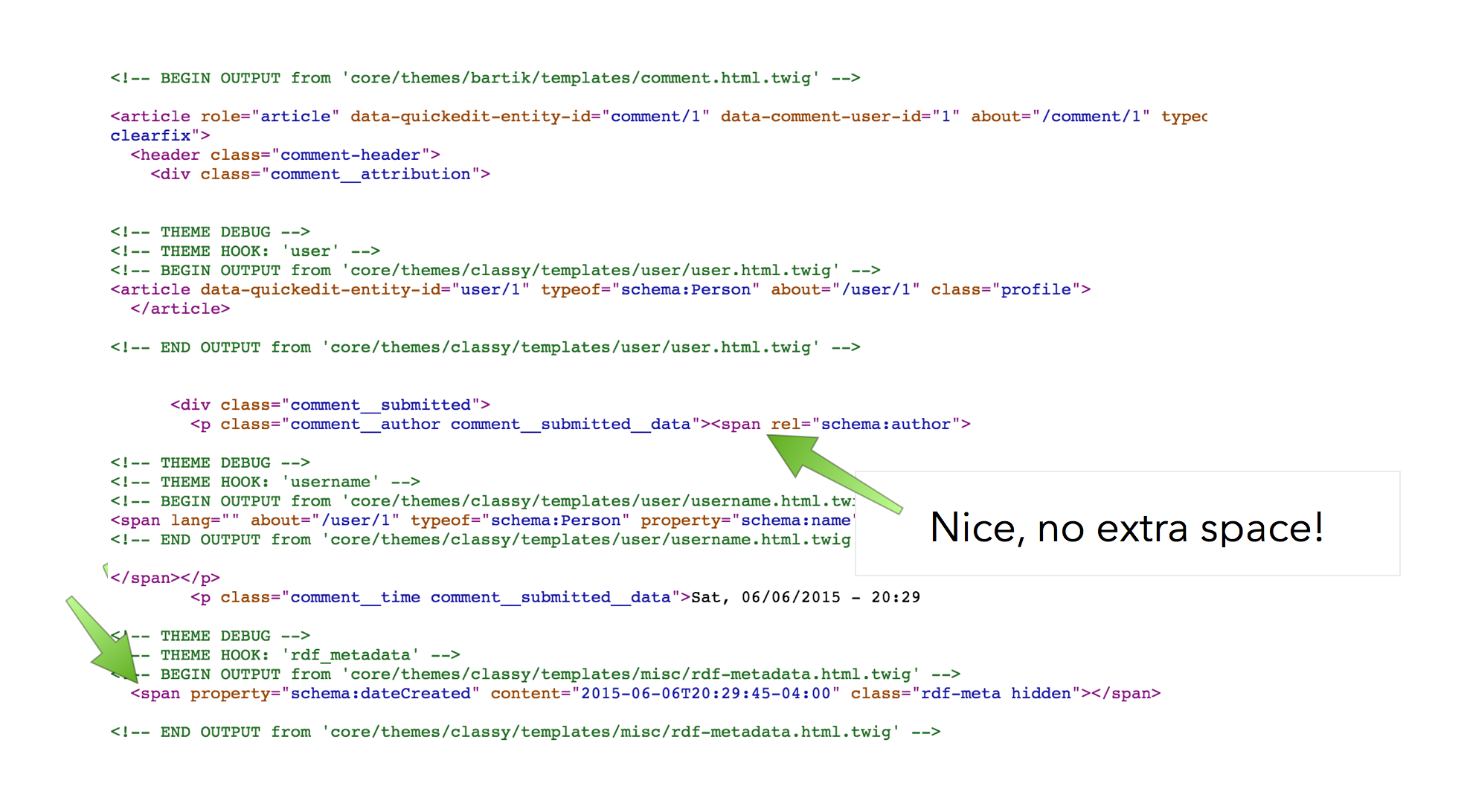 User interface changes
N/A
API changes
N/A