Problem/Motivation
In the admin interface, listings of things -- such as nodes or views -- are often associated with several operations (edit, delete, enable, disable, export). Right now we list all the operations in a table cell next to each other:

Proposed resolution
As part of the views redesign in D7, Noyz proposed a "dropbutton" pattern. In situations where one of the operations is more common than the others, that operation is presented as a button, with a dropdown arrow next to it. When you click the dropdown arrow, it reveals a list of secondary operations.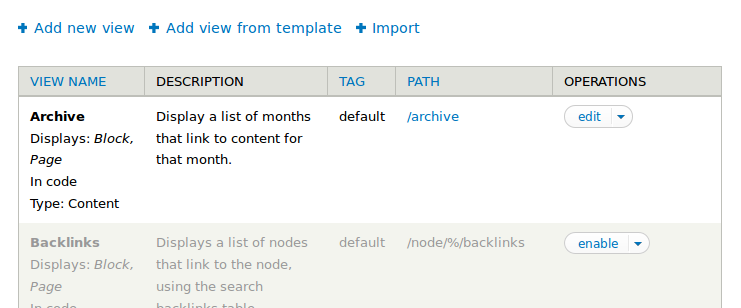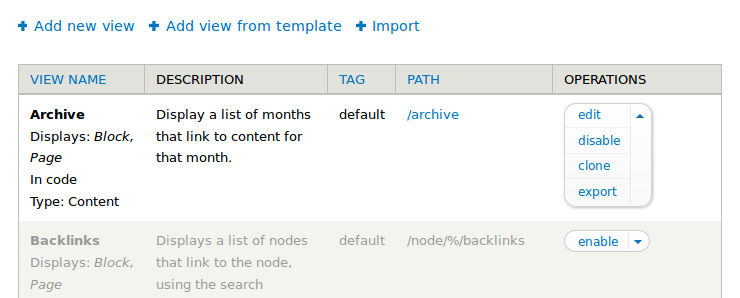 This dropbutton pattern is needed for views in core, but it should translate well to several kinds of listings. Candidates might include nodes (admin/content), taxonomy vocabularies (admin/structure/taxonomy), and menus (admin/structure/menu).
Remaining tasks
The code for the dropbutton as it's used in views lives mostly in ctools. There is some relevant css in views as well. It needs to be consolidated, possibly cleaned up (although IIRC it's in decent shape) and moved into core.