Description:
This module allows you to grant access for specific user roles to view unpublished nodes of a specific type. Access control is quite granular in this regard.
Additionally, using this module does not require any modifications to your existing URL structure.
Sample use case:
Used in concert with the Override node options module, you can give specific roles the ability to publish/unpublish certain node types without giving those roles administrative access to all nodes. A tutorial for this use case exists here: http://brightbacon.com/blog/drupal/allowing-node-publishingunpublishing-...
Usage:
view_unpublished looks the access permission:
View unpublished (node type) or
View any unpublished content
After installing the module, navigate to your user access page and assign the appropriate permissions to the roles you wish to be able to view unpublished nodes.
Development Supported by: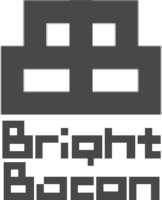 Bright Bacon web services

eBay Enterprise
Project information
Downloads
7.x-1.2
✓ Recommended by the project's maintainer.
Development version: 7.x-1.x-dev updated 30 Oct 2014 at 23:08 UTC