Reference Table Formatter allows you to render a table of fields on the target entity of a variety of different reference field types.
Currently support reference fields are:
Entity Reference table
Field Collection table
Commerce Product Reference table
Taxonomy Term Reference table
Paragraphs table
The field formatter supports the following options:
Which fields to render.
The view mode to pull display data from.
Hiding empty columns.
Display a header of field names.
Field configuration:
Field display: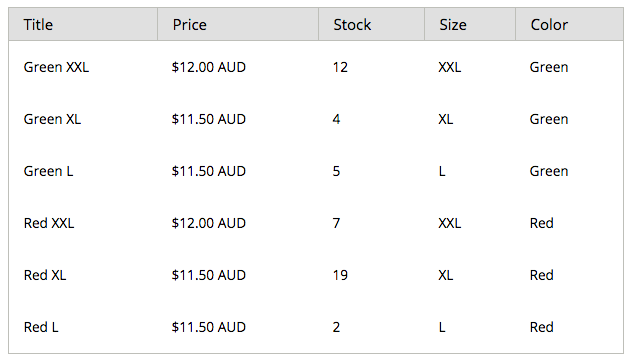 If you need more control over the output of the table, you might consider views + EVA.
Drupal 8
Drupal 8 support is in early stages and covers much of the functionality from the Drupal 7 version listed above.
Supporting organizations:
Project information
Downloads
8.x-1.0-rc4
✓ Recommended by the project's maintainer.
Development version: 8.x-1.x-dev updated 2 Aug 2016 at 11:54 UTC