This project is an implementation of the Amazon Product Advertising API.
It's modular in design, with a central "Pure API" component that interacts with Amazon, and optional modules to handle expanded data for additional product types, features like wish-lists and customer reviews, etc.
The Amazon API and Amazon Store Modules will now be actively maintained, updated and enhanced.
It goes with saying "Everyone and anyone can participate and contribute to the project: testing new releases, asking for new features and of course module development/patches."
---
What's Happening
The Amazon API module last major development over 3+ years ago, so the module needs to "modernized" and updated to match the current Amazon API . Over the next couple of months several sprints will occur to release critical updates and more specifically new features. You can leave a ticket or join the conversation at the scheduled times.
Primary Images & Galleries Image(s)
Media is a fundamental part of commerce, so the Amazon Module will now include support for handling the primary image, in addition to image gallery displays with Owl Carousel support.
The 7.x-2.x-dev release updates the Amazon API schema to include support for image galleries.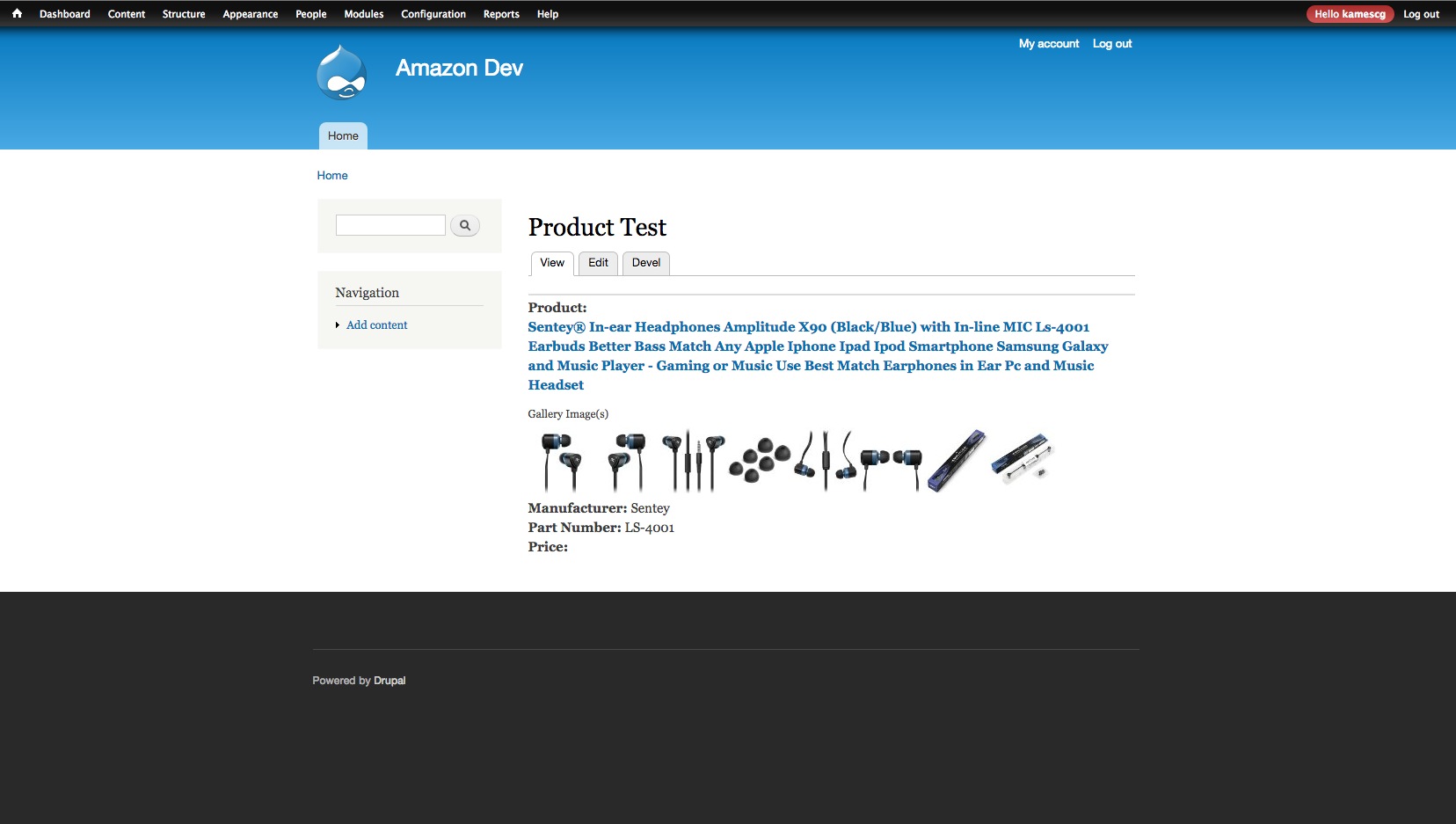 Amazon Content Type
The Amazon API, Amazon Store and Amazon Content Type (coming soon) will communicate more cohesively for enhanced product management. Including features like overriding Product information (Title, Details, Description, Images, etc…) and ready-to-use blocks like "Featured Products" and "Top Sellers".
In other words, when a product on Amazon has a less than desirable description (too short, bad language, incorrect formatting) an administrator will be able to override/append/prepend the description.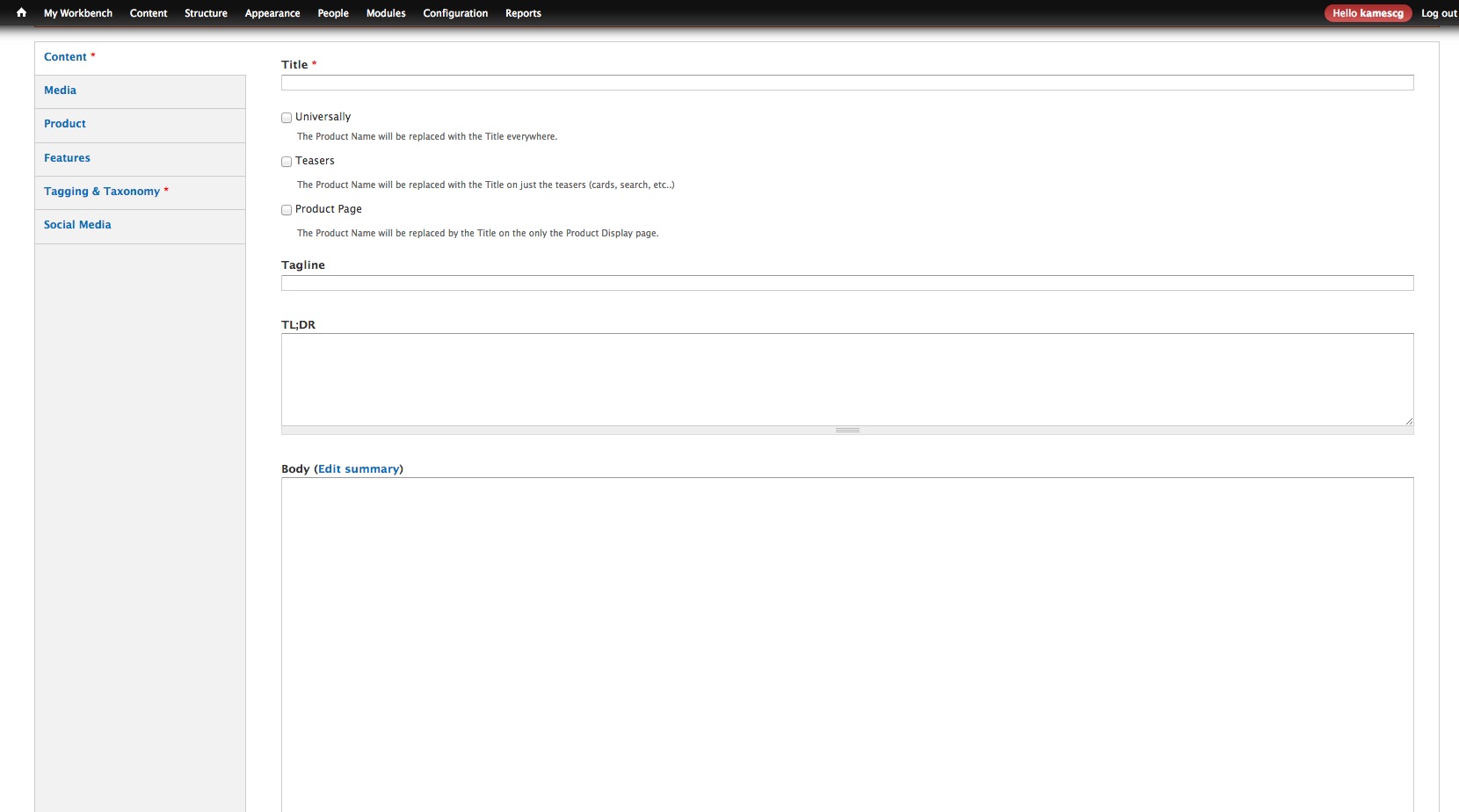 ---
The module includes the following functionality:
CCK integration via an 'Amazon product' field type
Extensive Views integration
Support for extended Amazon product data (like page counts for books, and MPAA ratings for DVDs)
Quick-insertion of Amazon item information in node content via an input filter
Simple search integration
Basic token support for product data
Amazon requires that all access to its data use an API key. To use this module, you must sign up for an Amazon API account and request an access key. This process is free, but without it, the module won't do anything. In addition, if you want to earn money from referrals to Amazon, you will want an Associate ID. Please refer to the documentation for links to the associate page for your locale.
Related modules:
Call for community contributions
This is a community project and improvements/maintenance/support on this take a lot of time. Those of you who use it can help by:
Improving the documentation, Add recipes, template modifications, suggestions.
Providing patches and improvements
Helping build tests. This module needs a Simpletest test suite.
Sponsoring features and the completion of the Drupal 7 update.
Project Information
Downloads