Problem/Motivation
During the usability sessions, some participants struggled to find the expected link when visiting the "structure" page. They expected structure to present a hierarchy, instead of presenting a list of equal choices.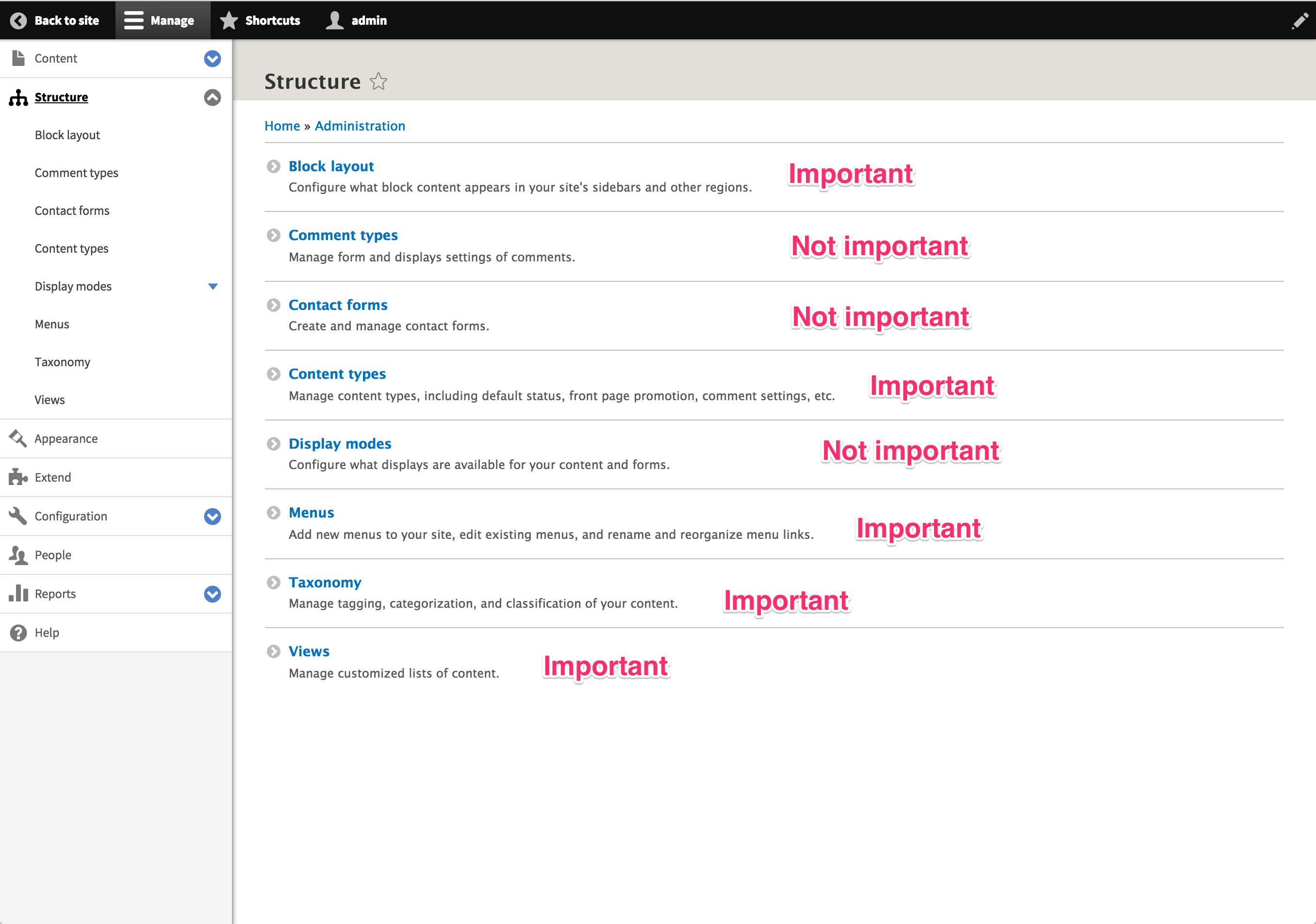 Larger categories should not be equal to smaller categories."
When using a tool like Drupal, there are certain concepts that are key. But
when looking at links and structure, everything appears equal.
Proposed resolution
Order the structure navigation items by importance, so the most important appear at the top.
Consider removing some not important items from structure
Consider designing a new visual hierarchy for the structure page, potentially using styling from the configuration page.
Remaining tasks
Implement the change recommended changes
Test
Assess whether we need to take further action
User interface changes
A change to the structure page
API changes
None
Data model changes
None