Problem/Motivation
Since we have made the node edit form two columns the same logic behind doing that—reducing scroll, simplifying experience, progressive disclosure— also applies elswhere, for instance here in place blocks modal.
Following the beta guidelines the issue qualifies for inclusion in 8.0 since:

It's not a feature
It's unfrozen (CSS and markup)
It's a prioritized change (usability)
It's impact outweighs disruption. No disruption, it's an isolated change.
Currently even with only core default form items the modal extends below the fold on most desktops.

Current appearance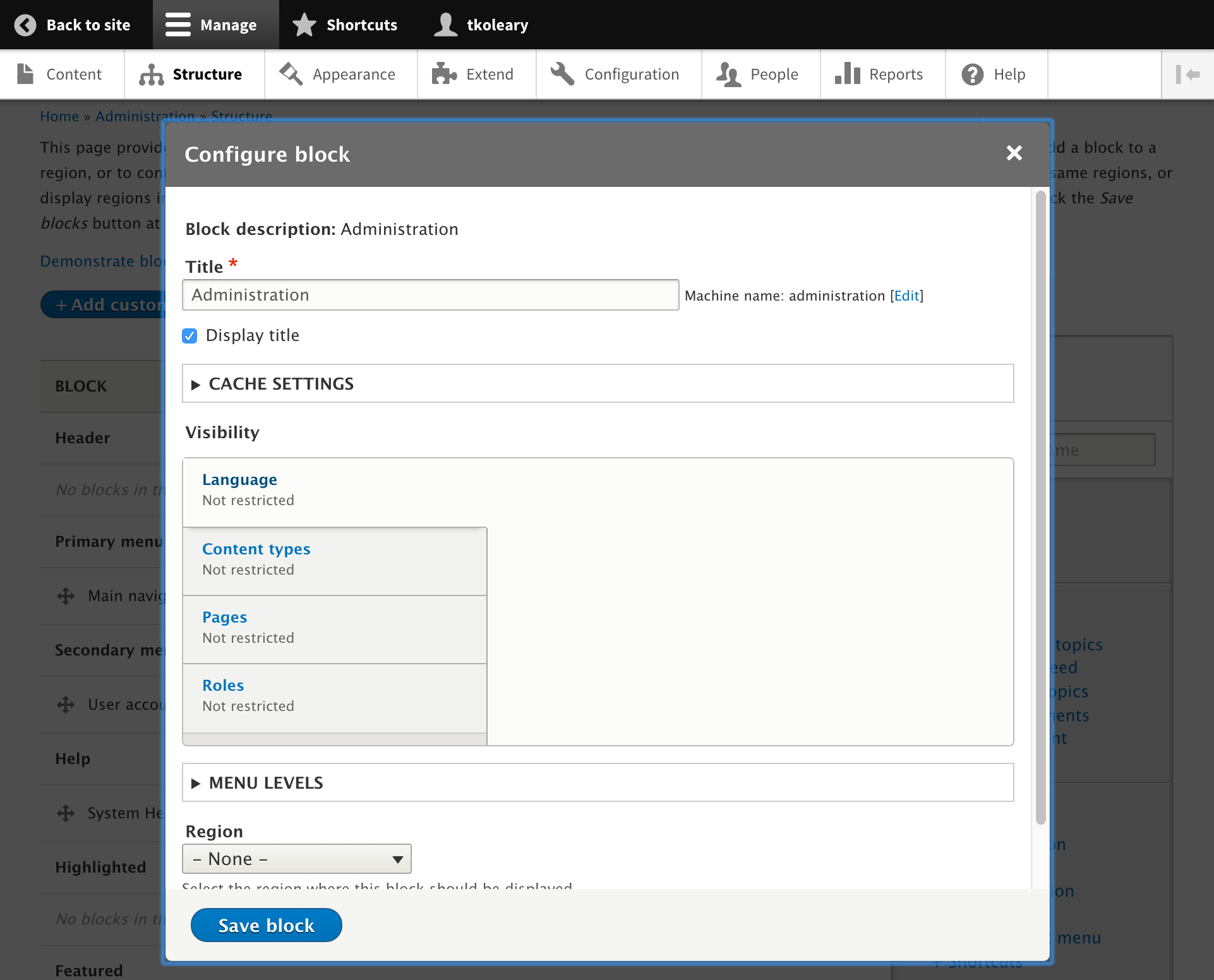 Proposed resolution
Proposed changes include:
Expanding the default width of the modal to accommodate the new column
Removing extra padding around the column tabs so that they "mortice" to the edges of the adjacent divs
Removing extraneous styling from the column to simplify the experience and reduce unnecessary noise (this also has a WCAG benefit in that the open tab background becomes a darker color)
Using an accordion behavior so that a) the modal does not expand to force scroll again and b) we remove the awkward behavior where a collapsed set can be in focus while an adjacent uncollapsed one is not in focus.
In order to maintain scannability when going to an accordion we add back the summary text from vertical tabs, as well as some of it's styling.
Additionally we move the region setting to right below title since it is the primary action of the modal.
User interface changes
Normal state
Expanded and in focus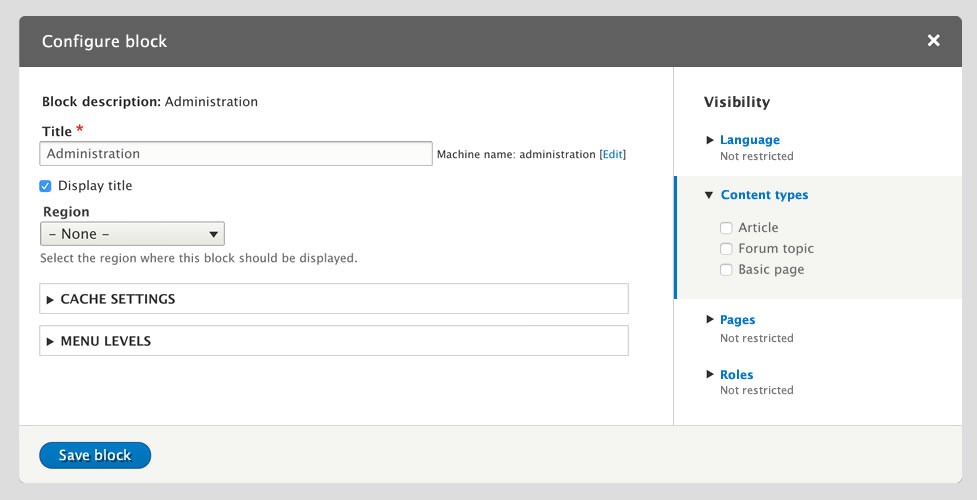 Expanded and not in focus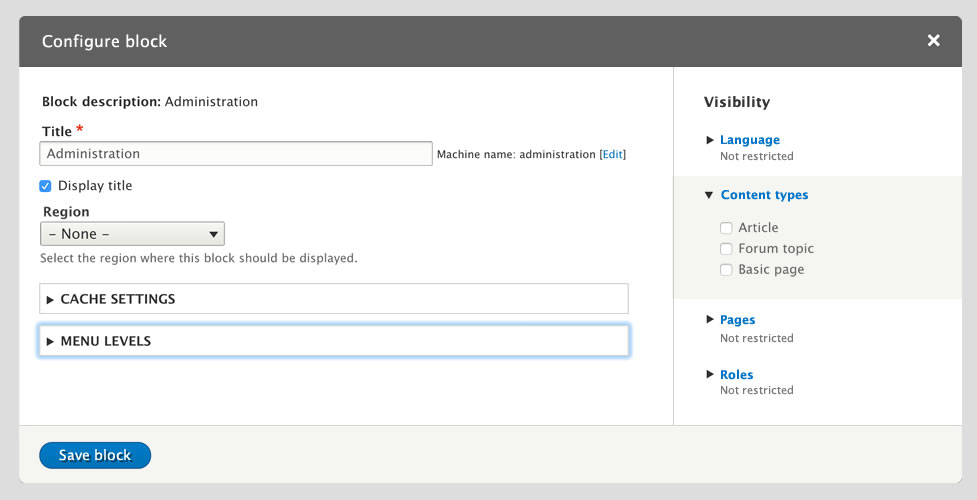 API changes
This makes #2061863: Make two column node CSS reusable even more important.
Remaining tasks
Contributor tasks needed

| Task | Novice task? | Contributor instructions | Complete? |
| --- | --- | --- | --- |
| Update the issue summary | | Instructions | Yes |
| Design review | | | |
| Create a patch | | Instructions | |
| Add automated tests | | Instructions | |
| Draft a change record for the API changes | | Instructions | |
| Improve patch documentation or standards (for just lines changed by the patch) | Novice | Instructions | |
| Manually test the patch | Novice | Instructions | |