Problem/Motivation
Despite the fact that we ask users to search for similar, previously filed issues before filing a new, we still get a lot of duplicate issues filed every day. This wastes precious time & resources because people are then lead to "hunt" duplicates and in general spent time cleaning up the issue queues.
Proposed resolution
Since most people don't seem to actually bother searching for duplicates before filing new issues, we should figure a way to "force" this search. This could be done by *automatically* doing the search in the background and then presenting the results to them à la AJAX.
Some words need to be excluded from the search (like "a", "the", "to" and "of", for starters) to reduce the number of false-positives.
chx mentioned here that we could use something like Sphinx for indexing things and perhaps a stemmer too for better results.
moshe weitzman later noted that apachesolr actually has a built in 'more like this' feature.
Here are a few screenshots of how Ubuntu Launchpad does it: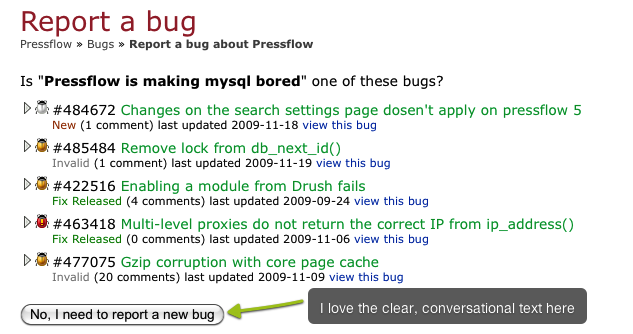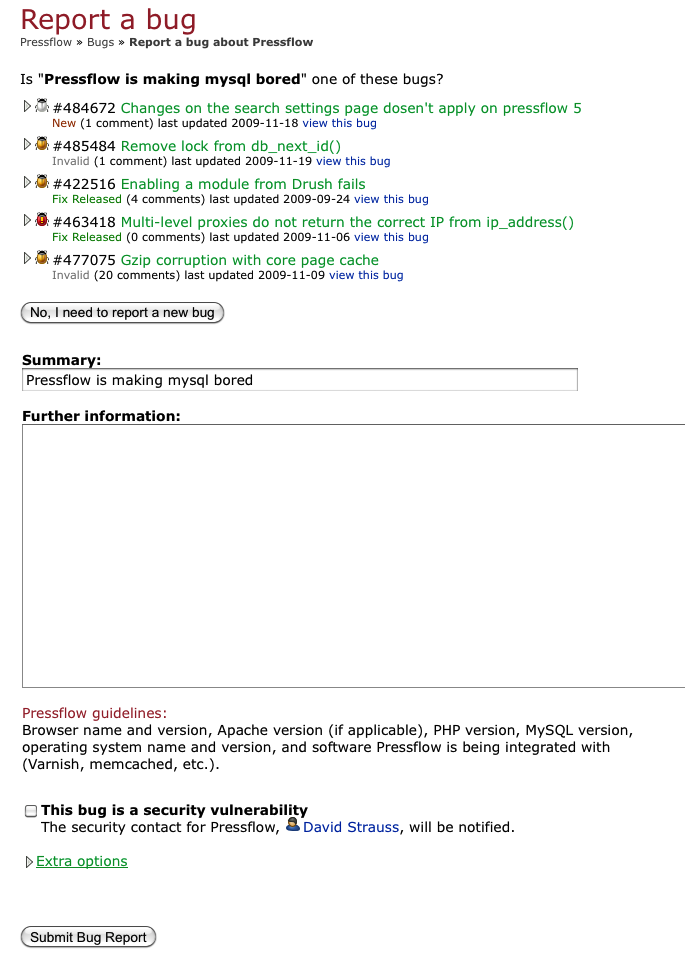 The actual bug submit form is not shown until only after the user clicks a "No, I need to report a new bug" button.
Here's another that shows how they have also added a "Recently reported" & a "Recently fixed" section, right bellow the main search section: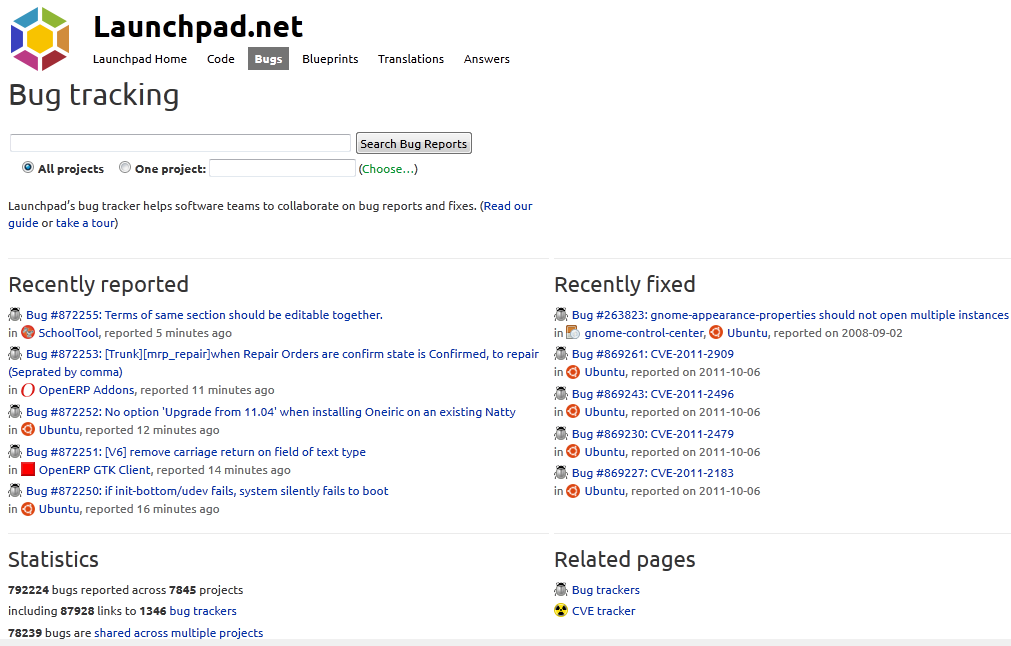 Here's how bugzilla does it with AJAX + issues' statuses + quick-links to subscribe to them: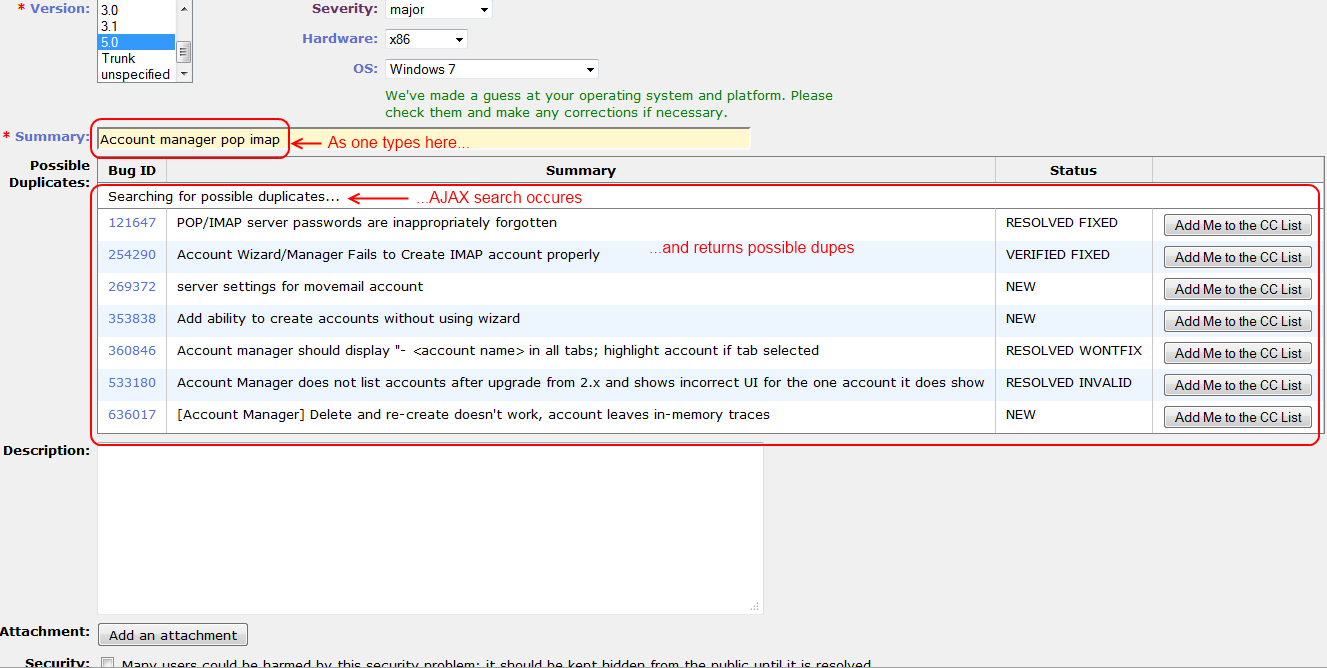 There already exist contrib projects that we can use that do part of the job for us (so we don't re-invent the wheel):
Remaining tasks
???
User interface changes
The plain issue title field would become a special autocomplete field that does this search for duplicate/similar issues.
API changes
???
Exploring solutions: Managing Duplication
Original report by javanaut
I see a lot of the same issues coming up in the forums over and over again. I also see a lot of sigs requesting that users search issues before requesting help. Perhaps there should be a "preview" option for forum/project support submissions that searches the database using the content that they provided. Matching search results would display in between the preview and the submit button, so at least users have to see the first page of search results before submitting. This may be a heavy search request, especially if the user is verbose in their description, but perhaps this one step would stave off a bunch of the redundant support requests.