This is a follow-up in response to #1188388-54: Entity translation UI in core comment 54 item 5
Problem
It's hard to find the location of the setting to enable translation on fields. Following a pattern of showing a hint as to the value of a setting in a collapsed fieldset or in a vertical tab, the entity translation ui can be improved.
proposed resolution
A) add a message automatically
or
B) pre-fill the revision log
Remaining tasks
Implement a resolution.
User interface changes
Suggested change: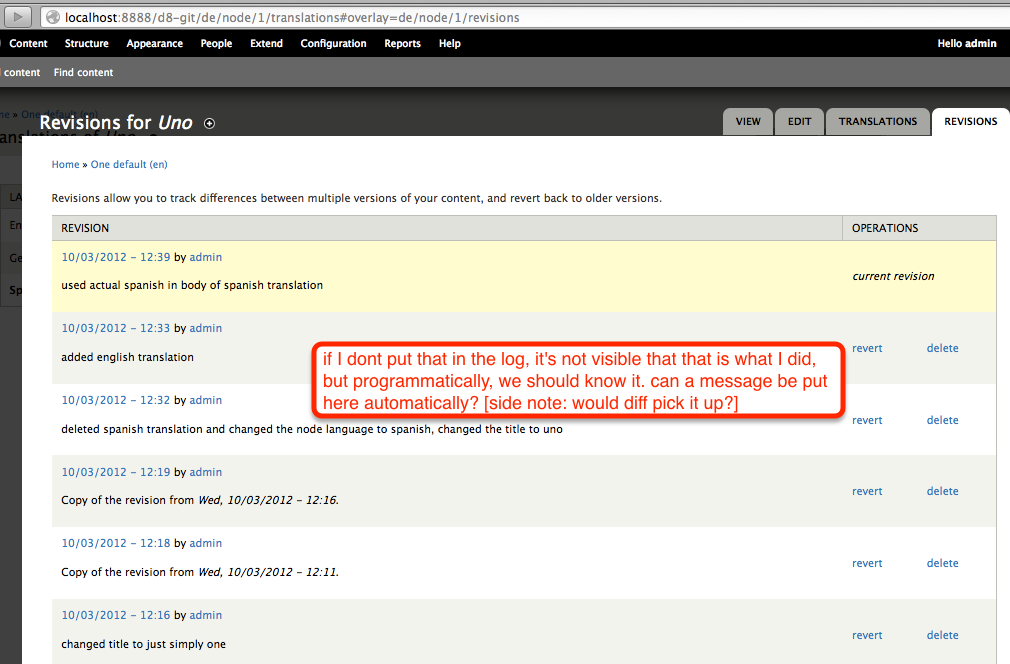 API changes
Are there API changes/additions that would affect module, install profile, and theme developers?