For best results, use with the entire ELMS Learning Network distribution from github!
Screencast stepping through functionality as of March 21st
ELMS: CLE is the Drupal 7 version of the award winning Open Studio concept. It is a stand alone distribution that plugs into the Suite of tools approach to learning environment design. More details will be coming in the coming weeks, for now this is a space to manage the early evolving code base.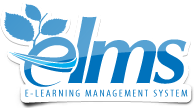 Designed to communicate with ELMS: CIS Distribution though it works as a stand-alone distribution as well.
Distribution production automated by Profiler Builder.
This project has been created as part of the ELMS initiative at Pennsylvania State University.
Supporting organizations:
Project Information
Downloads
7.x-1.0-beta1
✓ Recommended by the project's maintainer.
Development version: 7.x-1.x-dev updated 22 Mar 2016 at 16:29 UTC