For best results, use download the entire ELMS Learning Network distribution from github!
Screencasts / Blog posts
This distribution assembles a base line of modules, themes, libraries and tools for the creation and management of a course information system in Drupal.
Features
Data visualization tools provided by Google Chart Tools
Data import provided by Feeds
User management tools for distributing the course creation and setup process
Ability to manage and create remote drupal sites of different distribution types (see http://pastebin.com/YHAj7dN1 for file pattern example)
Ability to connect to and manage LTI requests for creation of consistent data as to who requested what, as well as passing students to the correct system based on the request
Ability to extend the traditional 1-tool LMS into a suite of tools, drupal based (or non if you really know what your doing) ecosystem. ELMS: CIS is the bridge for building a larger, interconnected, data driven systems
ELMS Learning Network Distributions
The following distributions use a helper module called CIS Connector to help bridge communications by treating all courses as RESTful web services. These are distributions being developer to form the learning network.
The end product of running all tools is the elimination of the tradition silo'ed LMS. By fragmenting and specializing toolsets across a vast sea of drupal distributions, each course having it's own drupal site, we maximize flexibility in server architecture and database implementation.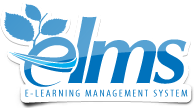 Distribution production automated by Profiler Builder.
This project has been created as part of the ELMS initiative at Pennsylvania State University.
Supporting organizations:
Project information
17,455 downloads
This project is not covered by the security advisory policy.
Use at your own risk! It may have publicly disclosed vulnerabilities.
Downloads