Problem:
Currently the messages are put underneath the field and are styled as the front-end theme.
This makes it likely that the error messages will not always be shown consistently, as the theme developer will be responsible.
This is already apparent in Bartik, and the default experience is now lacking.
Example: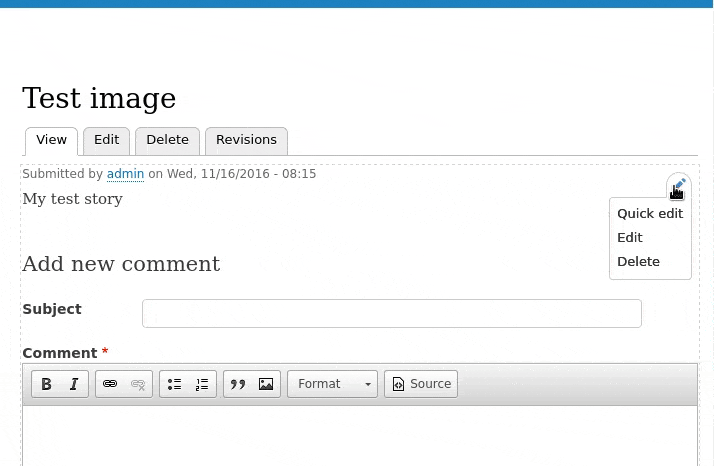 During the UX discussion of 22 november 2016 it was agreed that the user experience of error messages shown while using Quick Edit is lacking, they are in some cases even inaccessible.
This problem was identified in #2828092: Inline Form Errors not compatible with Quick Edit and during the mentioned discussion it was decided to split a possible solution off, as it doesn't concern Inline Form Errors.
Solution:
As mentioned in #2828092-3: Inline Form Errors not compatible with Quick Edit it is proposed to move the error messages inside the dialog/bubble.
It can be styled more specifically than the generic error messages,to prevent the front-end theme from breaking the styling. This approach was the prefered solution as discussed in the mentioned UX discussion.