Follow-up to #314385: Make position of #description configurable via the API
Problem/Motivation
The description for multiple value form widget appears after the field table. It should be possible to configure the description to appear above the field table.
There is a Label Help module for 7.x that does this -- https://www.drupal.org/project/label_help -- it should probably be incorporated into core.
Steps to reproduce
Create multi value form widget with a description.
Screenshot from https://www.drupal.org/node/314385#comment-7254776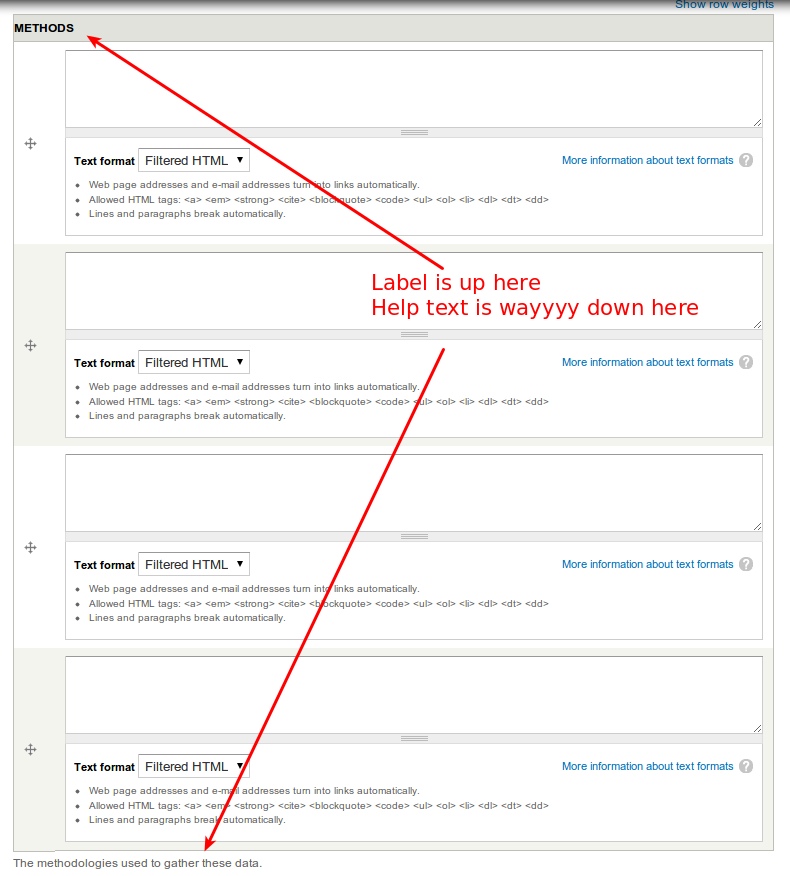 Proposed resolution
Remaining tasks
Contributor tasks needed

| Task | Novice task? | Contributor instructions | Complete? |
| --- | --- | --- | --- |
| Update the issue summary | | Instructions | done |
| Review patch to ensure that it fixes the issue, stays within scope, is properly documented, and follows coding standards | | Instructions | |
User interface changes
No changes. (but adds a way for things to change.)
API changes
Change to form api.