Follow-up to #1825952: Turn on twig autoescape by default
Problem/Motivation
In system_requirements(), we mark as safe a long $description variable containing concatenated t() calls, whitespace, <br /> tags, drupal_render()calls, etc. We also mark the php version text as safe. As a best practice, , we should not use SafeMarkup::set() around a variable.
Beta phase evaluation
Proposed resolution
Many resolutions were discussed. The path decided on is to use a render array, leave the uses of t(), and remove the SafeMarkup::set call.
Follow-up for other approach: #2505499: Explicitly support render arrays in hook_requirements()
Remaining tasks
Update summary explaining various proposed resolutions.
User interface changes
None.
admin/reports/status
Manual testing steps
Confirm no change to the markup at /admin/reports/status "Cron maintenance tasks" section
Confirm no change to the CLI output by running "drush rq" and looking at the "Cron maintenance tasks" section
Repeat the above two tasks after changing core/modules/system/system.install to think there has been an error by adding this line: 433 $severity = REQUIREMENT_ERROR;
head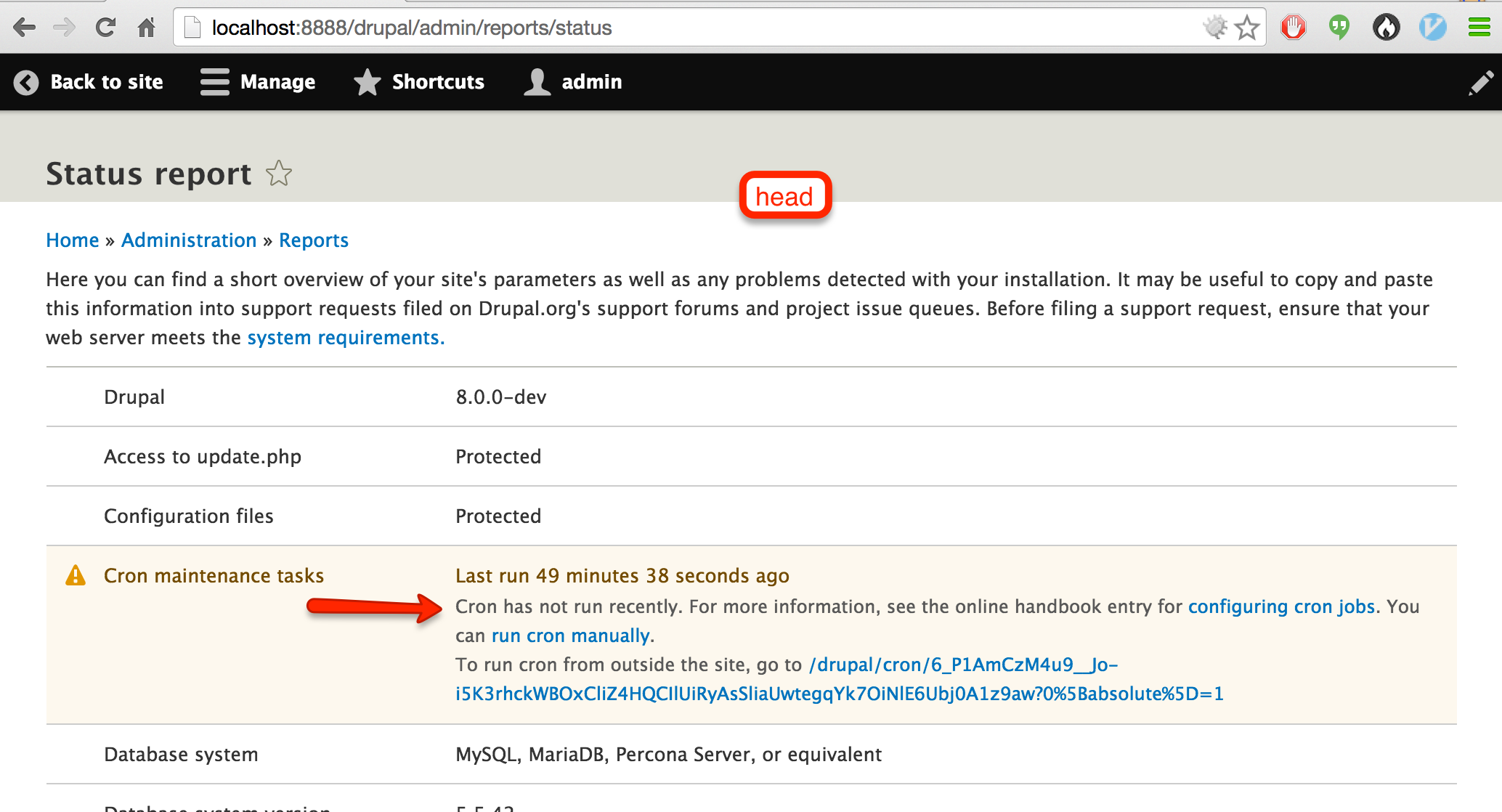 API changes
None.