People often click the "Settings" link when they see "HTML list | Settings" which causes them to miss how to change the main formatter settings. This came up during the BADCamp 2012 usability study, in essence people :
Accidentally click the wrong one, to change either the kind of list and or adjust its configuration (settings)
Are surprised to find settings after clicking Apply (the first time configuration
Having examined the different screens this occurs caching, pager, menu, acces, format etc. I have found that most of them use this only to capture a small set of settings, thus gaining very little in terms of vertical real estate that is needed to capture all of the settings. Only some of menu, and some of (exposed format) would benefit from this pattern. But even then I think the time that all of our users lose on accidentally clicking the wrong one, is a huge gain on the lost vertical experience of minimal scrolling.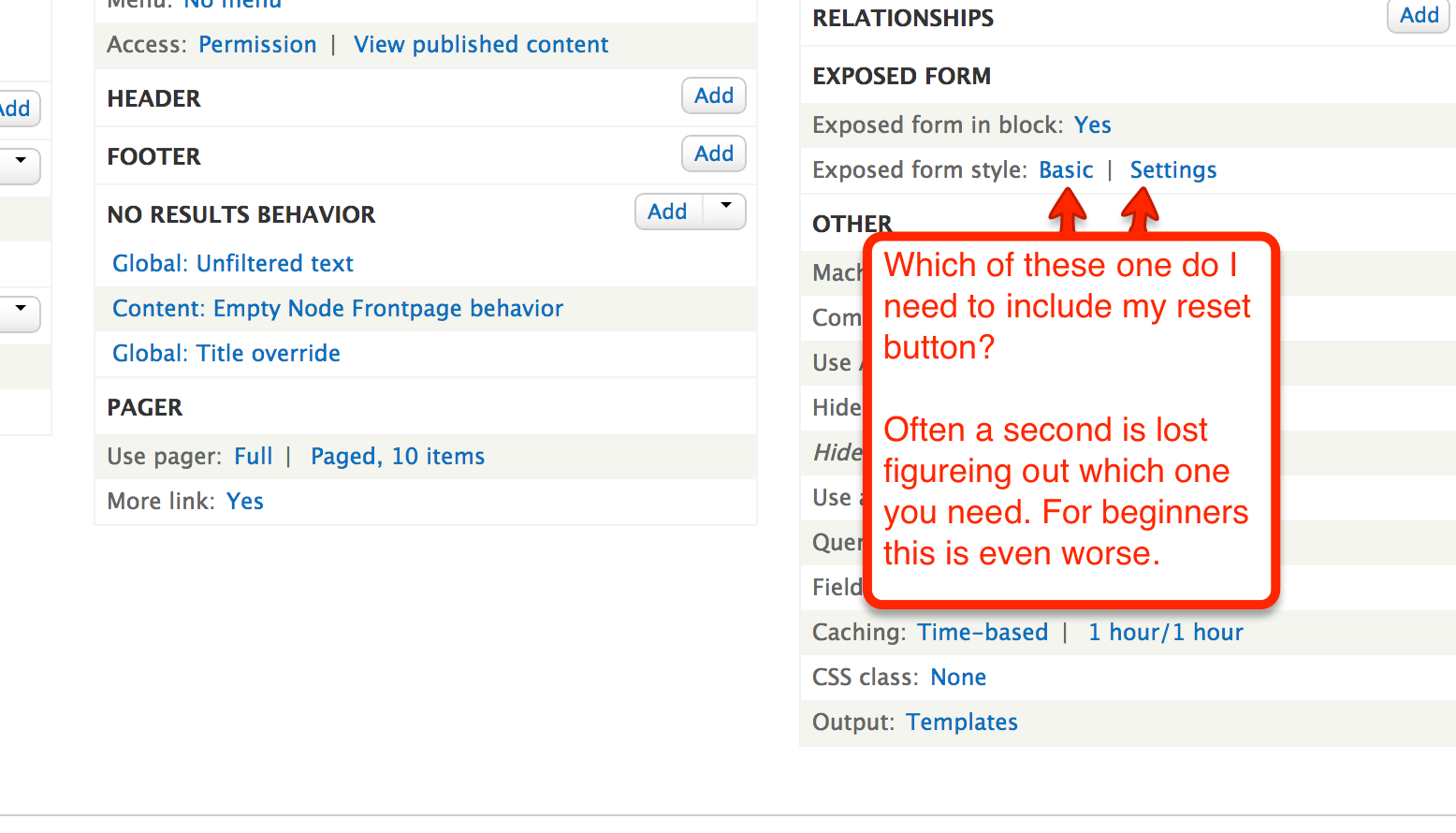 I suggest wherever possible we merge the two settings, using states to disclose the right kind of settings.