Problem/Motivation
Too many options under configuration options for fields/ filters/contextual filters/ relationships: Participants feel "overwhelmed" when they see the long scrolling list of options. The problem gets worse because the participants do not necessarily see the "Search" option. This has multiple causes:
The description text makes it significantly harder to scan, this because it visually creates two lines and creates highly variable rows.
The description text often adds no additional information.
The design has insufficient spacing, also decreasing readability - because its not a standard table design.
The filter/search is awkwardly placed, causing them to be often missed.
The criticality of this issue is determined by the fact that this completely overwhelms users, to the point that they either start pogo-sticking or looking elsewhere. The overwhelming effect of Views has many parts, this is one of the very important contributors.
Proposed resolution
The solution is relatively meta, its attacking this problem on multiple axes. The most important issue, that this issue intends to solve is the fact that by not using tables and grouping information we are largely creating that overwhelming effect.
The main proposal is to turn it into a table and group the information:
Remaining tasks
Contributor tasks needed

| Task | Novice task? | Contributor instructions | Complete? |
| --- | --- | --- | --- |
| Manually test the patch | Novice | Instructions | |
| Embed before and after screenshots in the issue summary *for current 8.0.x head* and *for the most recent patch* | Novice | Instructions | |
| Review patch to ensure that it fixes the issue, stays within scope, is properly documented, and follows coding standards | | Instructions | |
User interface changes
Changes div listing into table.
Moves the search box into the top
before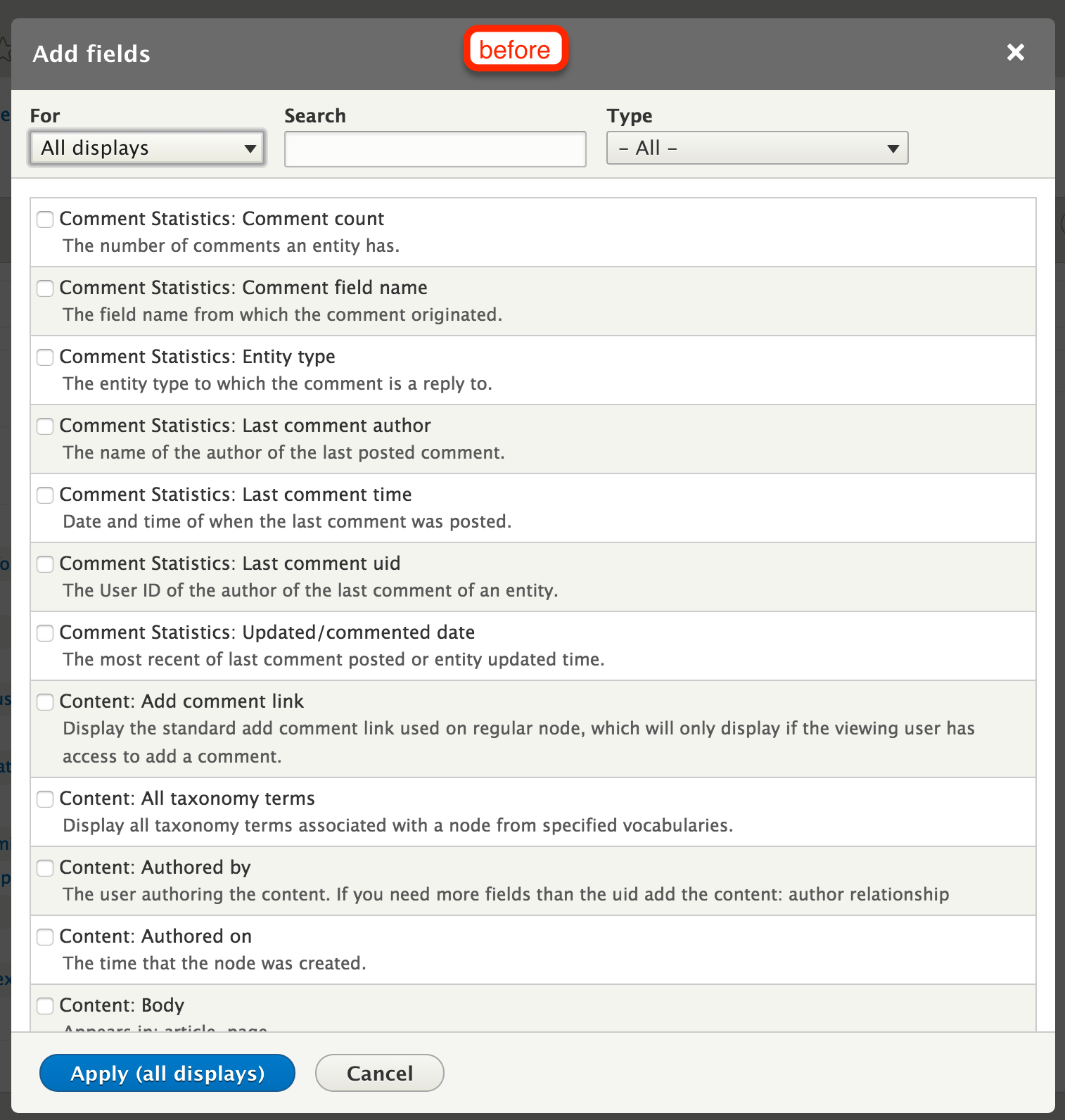 after patch #91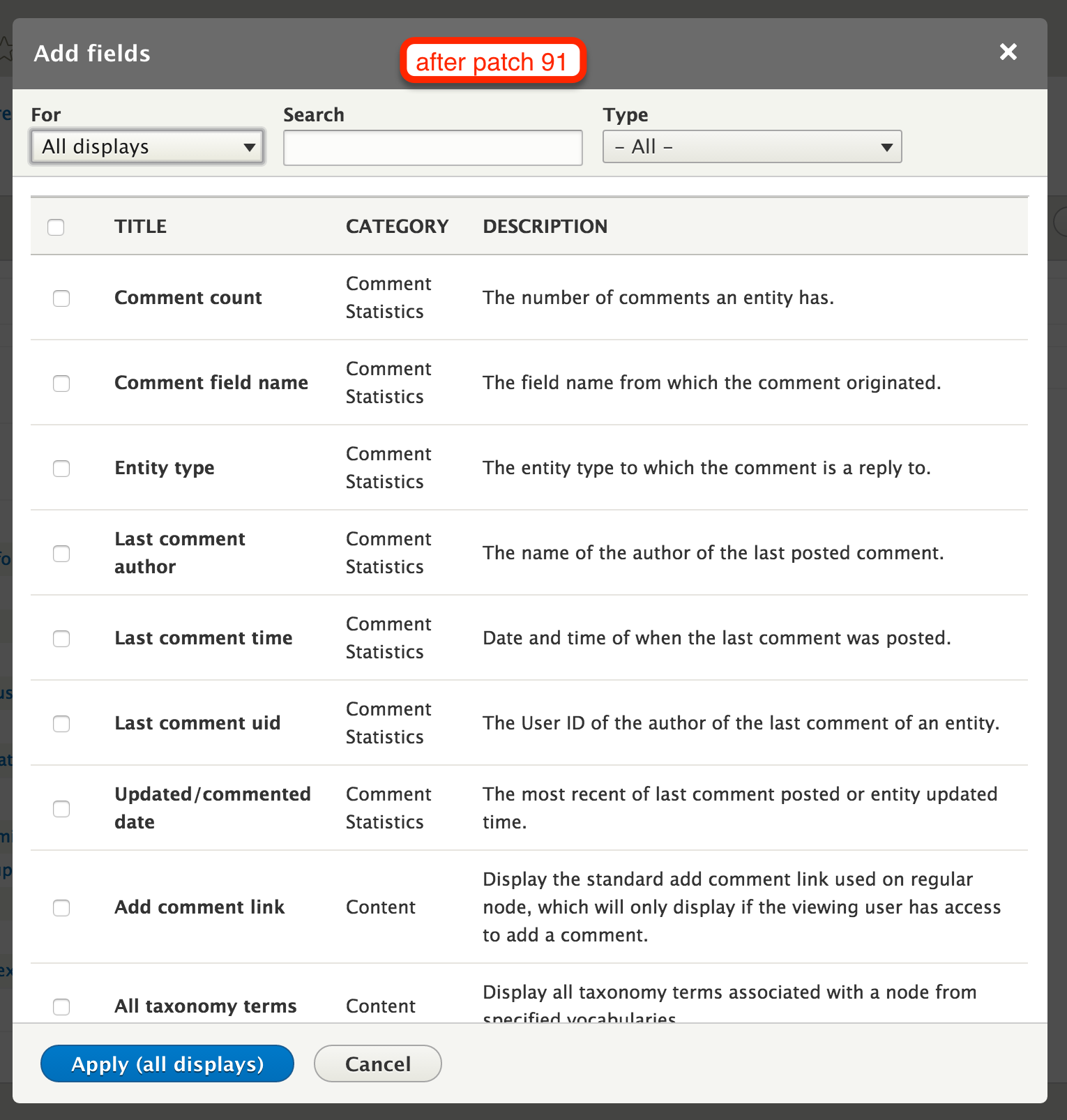 Beta phase evaluation