This module add a new field widget ('Fine image upload') to the image field. It makes standard image upload field more user-friendly and simple to use by showing only necessary settings and adding more convenient image preview feature, along with details of uploaded images.
Demo Preview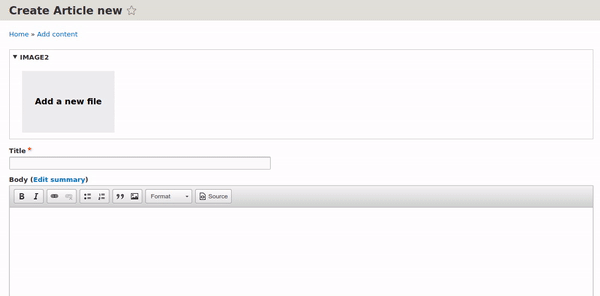 Features
image preview in popup
drag & drop functionality from version 8.x-2.x (IE and Firefox not supported)
In version 8.x-1.3-alpha4 and upper added IMCE and FileField Sources integration
Requirements
Known problems
None yet, please use the issue queue to report issues.
Installation:
Install the module as usual
Download Magnific-popup (https://github.com/dimsemenov/Magnific-Popup) library and place it in the libraries folder (/libraries).
Switch image field widget to Fine Image Upload. This can be done at "Manage form display" tab of one of yours Content types.
Supporting organizations:
Project Information
Downloads