A Module that can finally delete files properly!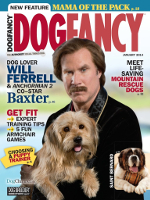 What this module can do:
View of all managed files with an option to force delete them via VBO custom actions
Manually deleting managed files by FID (and an option to force the delete if you really want to).
Deleting unused files from the default files directory that are not in the file managed table. AKA deleting all the unmanaged files.
Deleting unused files from the whole install that are no longer attached to nodes & the file usage table. AKA deleting all the orphaned files.
This module was used on a university project we did and so I thought I would release it to the world!
Requirements
Drupal 7
Beta11 Fixed several small bugs from other users. One more meta issue left before I do a RC release.
Drupal 8
There are several issues HERE to get this to a stable Drupal 8 version (I ported this D8 dev version from the 7.x-1.0-beta7 version). Right now only the manual delete works (force/regular), one day this port will finally happen.
Supporting organizations:
Project information
Downloads