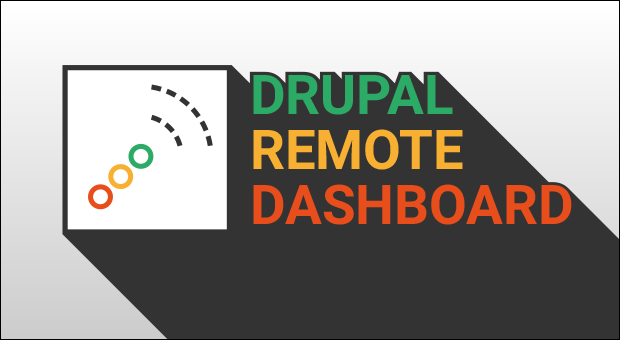 Drupal agencies, freelancers, site builders and even Drupal site owners do need DRD (Drupal Remote Dashboard) because it is the one and only solution that provides a non-intrusive insight into any number of remote Drupal sites without the need of any third party service.
No matter where the Drupal sites are hosted and regardless of any configuration or deployment specifics, DRD is able to monitor and manage them all at once. The dashboard is build for Drupal 8, the monitored remote sites are supported on Drupal 6, 7 and 8.
Documentation
All the details are documented over at Drupal Remote Dashboard on Drupal's community documentation site.
Big update to version 3.4: get an overview in this blog post.
Dependencies
On remote sites you have to install the DRD Agent module first.
Other dependencies:
Recommendations
Drupal 7 Version
We encourage everyone to migrate over to the Drupal 8 version, however the Drupal 7 version is still maintained but won't get any new features. Details and documentation has been moved to this documentation chapter.
Contact
You can find all the channels on how to get in touch in the documentation.
Supporting organizations:
Project information
Downloads
8.x-3.13
✓ Recommended by the project's maintainer.
Development version: 8.x-3.x-dev updated 23 Jan 2018 at 13:08 UTC
7.x-2.10
✓ Recommended by the project's maintainer.
Development version: 7.x-2.x-dev updated 12 Jul 2017 at 06:19 UTC