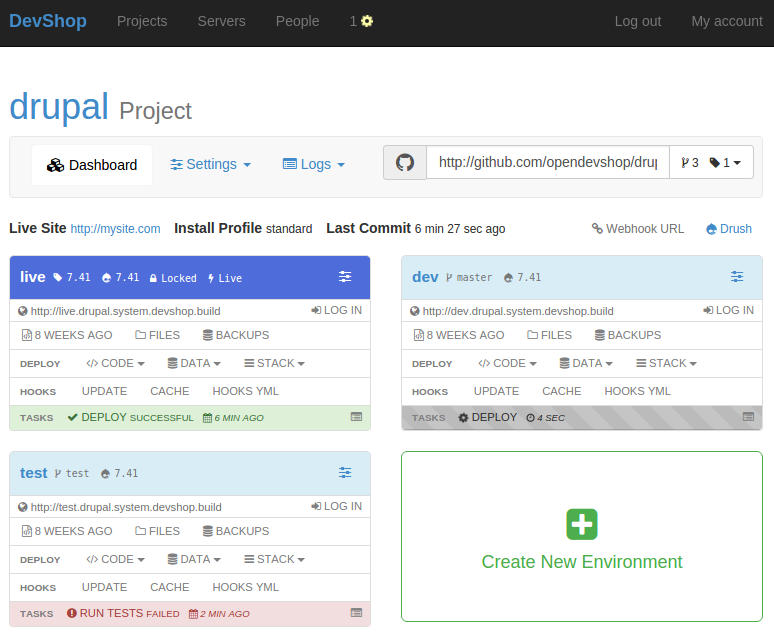 More Information
Visit http://getdevshop.com for more information on how to install and use OpenDevShop.
Open Source Cloud Hosting for Drupal.
Host all of your Drupal projects, with unlimited environments each, on one or many servers. Use the git host of your choice and follow your own branching strategy. Web UI for Deploying Code from any branch or tag, deploy Data from any environment, Commit Features, Run Tests, and more.
Fully featured cloud hosting environment.
Built in Drupal & Drush.
Support
ThinkDrop Consulting, the creators of DevShop, are available for paid support, installation, or simply questions. Feel free to contact any of the committers in IRC in the #aegir or #devshop chatrooms, or contact us at http://thinkdrop.net/contact.
Supporting organizations:
Project information
2,919 downloads
Stable releases for this project are covered by the security advisory policy.
There are currently no supported stable releases.
Downloads