Black theme is for those people who love dark theme. Black Drupal theme is powerful, clean, table-less, dark, responsive theme develop by Shivcharan Patil (Shiv) from iTWeb.in

Theme support for -
Logo.
Site Name
Breadcrumb.
Slogan, Tag line
Highlighted region.
Full width page(s). Without sidebar.
2 column page(s). One sidebar.
3 column page(s). Two sidebar.
Features of theme
Table-less design.
HTML5 and CSS3.
Optimized images.
Eight regions to put blocks.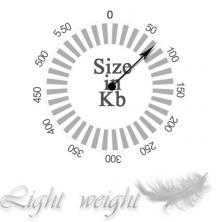 Advance features
Easy to change design through theme setting interface.
Multiple variation of design.

Black standard.
Black and gray.
Black and borders.

Footer copyright text can be set, edit through theme setting page.
It is not essential to set all these advance features. Site will be fine with all default setting(except copyright text). It's optional to set it. You can play with it if you want to customize your site as per your requirements. For more customization please contact me. I am very reasonable in term of time and cost.
Quick step-by-step theme guide
It is very easy to set Drupal site with black theme. Just install and follow the step-by-step guide.
I will appreciate your contribution to make black theme more elegant. Your ideas, suggestion, feedback and bug reports are welcome on this forum.
Review live site at drupal7.itweb.in
Theme is actively developed and supported on developer's off time.
If you would like to say thanks, buy a drink for developer or provide your approval to my 'Drupal Theme' skill (endorsement) at LinkedIn.
Theme developer is also available at itApplication.net to customize Drupal theme or create/develop entirely new theme as per your requirements.


Supporting organizations:
Project information
Downloads
7.x-2.2
✓ Recommended by the project's maintainer.
Development version: 7.x-2.x-dev updated 7 Aug 2013 at 00:39 UTC