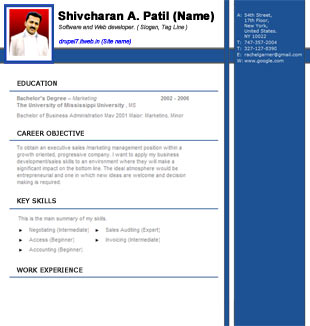 You can use this theme for developing site for portfolio, profile or curriculum vitae (résumé) or biography to highlighting various aspects of person's life. Theme is also useful for personal blog.
There are many way to publish, show your portfolio, resume, bio. Even you can use your Facebook page or Twitter page or Google profile. But there are lot of other stuff too which you don't want share are show officially and even it may violet your privacy. In that case Drupal with biography theme will be meet your requirements.
See demo at http://biography.itweb.in/
Theme is actively developed and supported on developer's off time.
If you would like to say thanks, buy a drink for developer or provide your approval to my 'Drupal Theme' skill (endorsement) at LinkedIn.
Theme developer is also available at itApplication.net or email at shiv@itweb.in to customize Drupal theme or create/develop entirely new theme as per your requirements.
Supporting organizations:
Project Information
Downloads