Problem/Motivation
The current language settings for node types has some limitations. The site builder wants to choose what happens when a content type has multilingual or not.
The language options when adding a node are:
None
Site default language
Page language
Default value
User language (#40)
When configuring a content type it should be possible to set a default for and allow to pin the language option.
Proposed resolution
Image taken from #88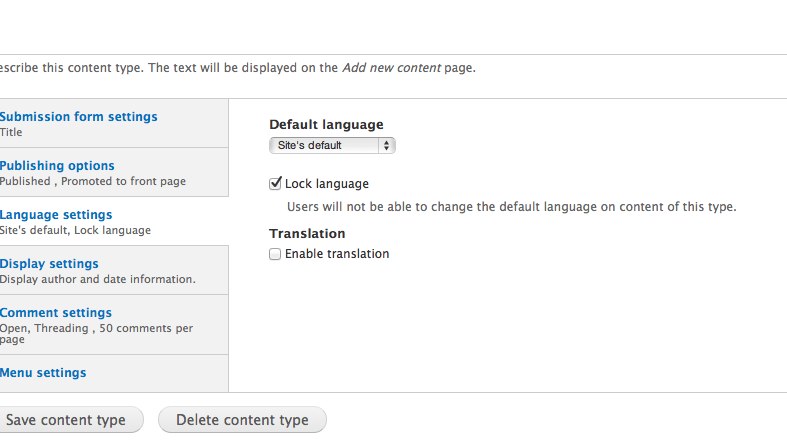 How to test
Enable Content translation module
Visit content type config page, e.g. admin/structure/types/manage/article
Select 'Language settings' tab and set some settings.
Next create an Article and see whether those settings apply.
Check the translation tab and add a language.
Try to translate the Article into the new language.
Repeat the process to try all of the possible settings.
? more steps ?
Remaining tasks
Review these test cases (#116):
- tests the default initial language
- the default lock language option
- the site's default initial language option
- changing the initial language option
Still needed tests tests:
- update test
- user default initial language
Are there more tests needed?
Use entity_create according to #42.
This issue is not only about node types but should work in the end for all entity types. So we need a list of all related issues here.
User interface changes
tbd
API changes
tbd
Original report by dvinegla
GaborHojtsy clarified: #31 http://drupal.org/node/258785#comment-5602950
In you creates content type without language support, default language is assigned to it.
I think it must be '' (neutral) or FALSE