Problem/Motivation
On mobile/touch devices, some participants of the usability study found the 'add content' link in the sidebar hard to press.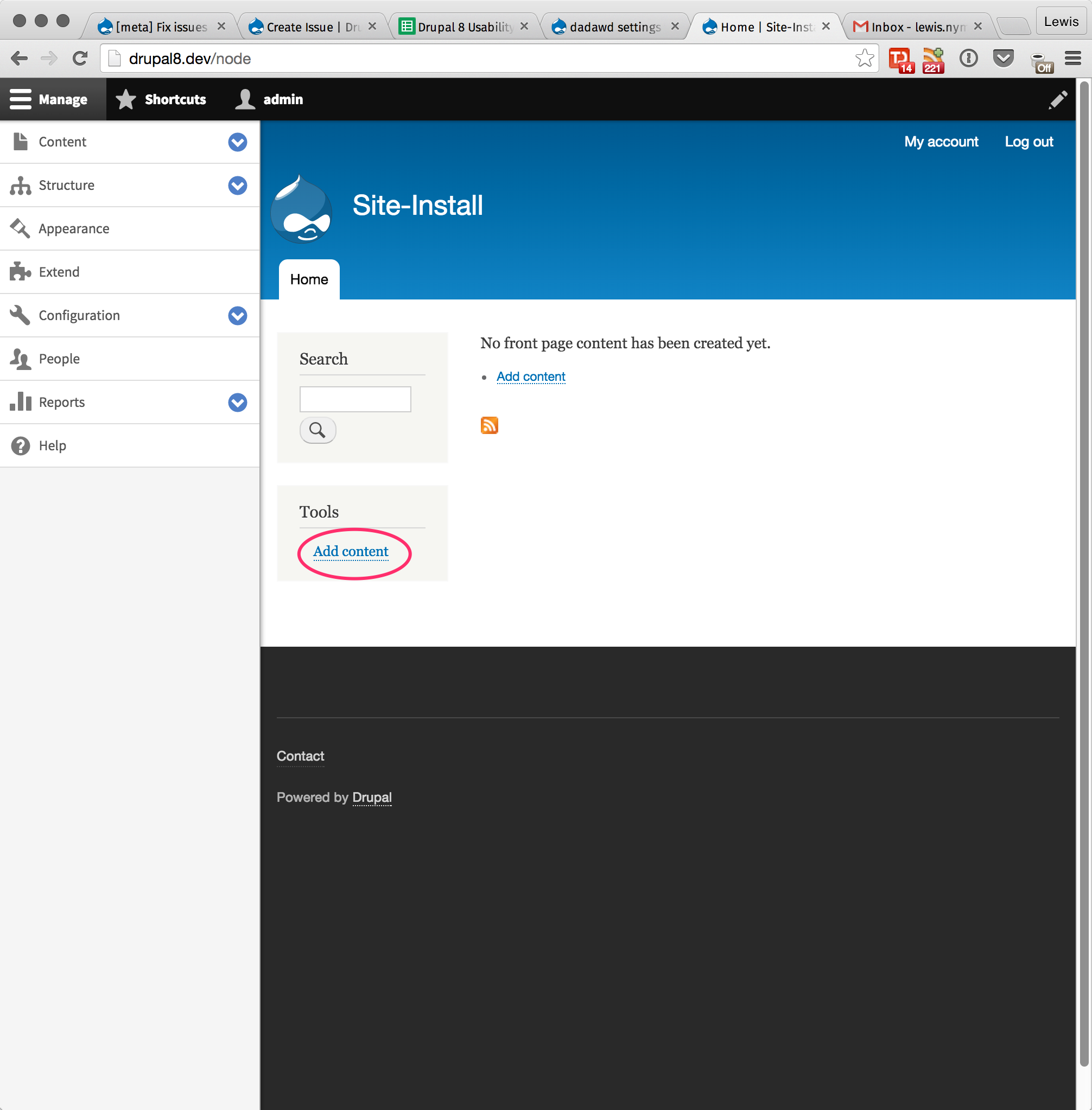 Proposed resolution
Make it bigger, the recommendation is 44px x 44px
Consider a rule that makes non-content links bigger?
Remaining tasks
None.
User interface changes
Bigger touch targets on mobile
API changes
None.
Data model changes
None.