Follow-up to #2296929: Remove system_requirements() SafeMarkup::set() use
Problem/Motivation
hook_requirements() messages currently work with render arrays for runtime requirements messages. However, the documentation does not explicitly state that render arrays are allowed. Additionally, install phase requirements do not support render arrays because in drupal_check_module()they are passed to drupal_set_message(), and also to a placeholder in a t() following #2501639: Remove SafeMarkup::set in drupal_check_module().
It should be a best practice to use render arrays for building markup together with translated strings, especially for admin use, because we've done a lot of work so that #markup minimizes overhead and side effects while ensuring safe output. The only case where we should avoid it is when we explicitly want something to be escaped rather than filtered.
Proposed resolution
Explicitly support render arrays in hook_requirements().
Remaining tasks
User interface changes
before for install
cannot use a render array for the description
after for install
can use a render array for the description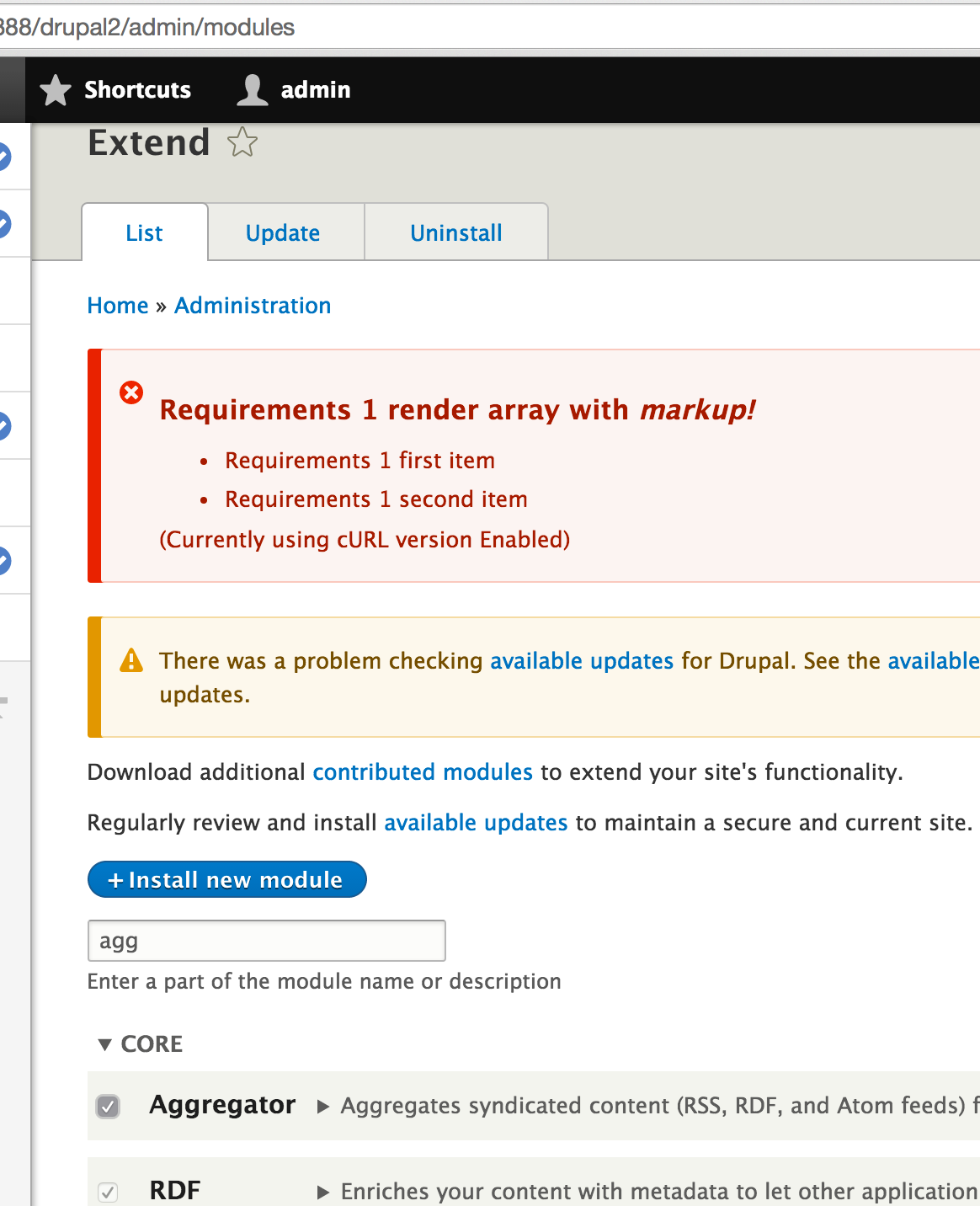 before for update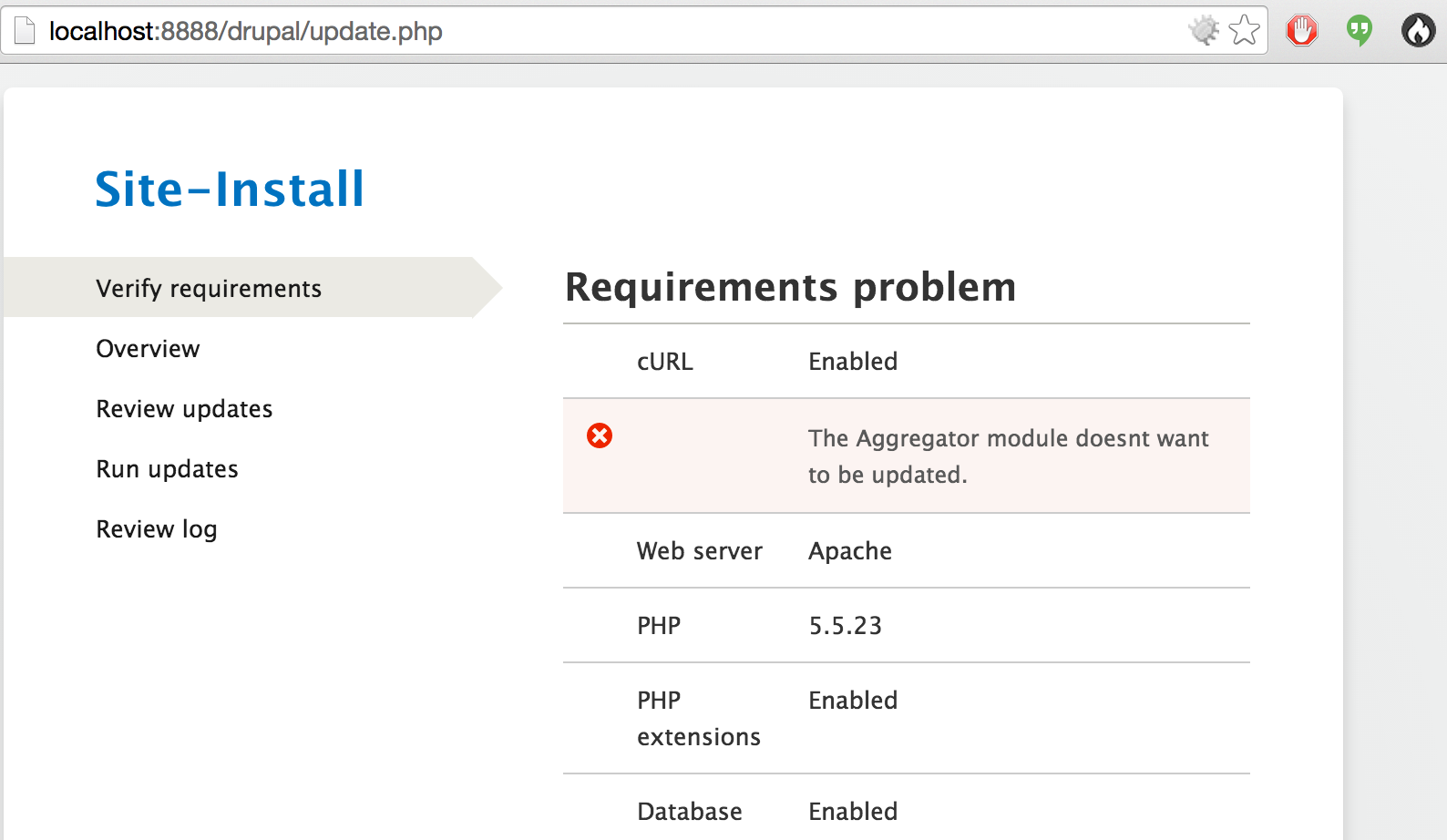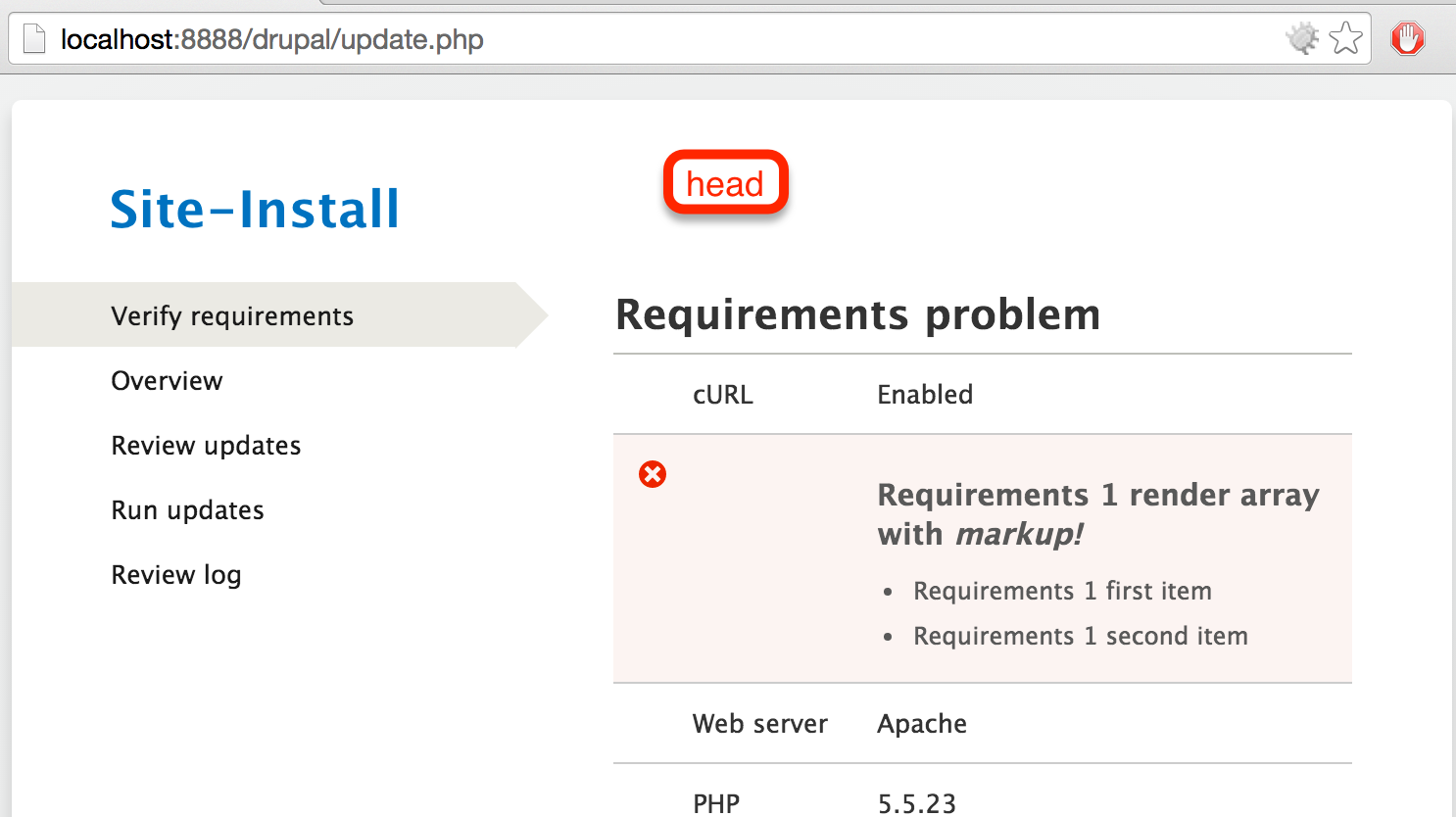 after for update
with the patch they are exactly the same (and the markup is the same)
Steps to manually test
To test it - it's a bit of a hack, but I altered the aggregator module so that it reported that curl was not installed even though it was. This is in 2505499-52-testing-do-not-test.patch.
Ensure you have curl installed
Apply 2505499-52-testing-do-not-test.patch (or the one in comment #62
Enable the aggregator module
You should see the message "The Aggregator module could not be installed because the PHP cURL library is not available. (Currently using cURL version Enabled)" even though cURL is actually installed.
steps to manually test update descriptions
install drupal, log in as admin
enable the aggregator module (with no changes)
apply patch like in #75 (can toggle commenting and uncommenting either the string or the render array)
go to /drupal/update.php