Problem/Motivation
When editing translations of content entities, the page title is transformed with an added note on the translation language. This results in HTML double-escaping issues, and the title appears as gatos [<em class="placeholder">Espanol</em> translation]:
Proposed resolution
Apply proper safe markup handling to avoid this issue.
Remaining tasks
Commit.
User interface changes
Title is not double escaped: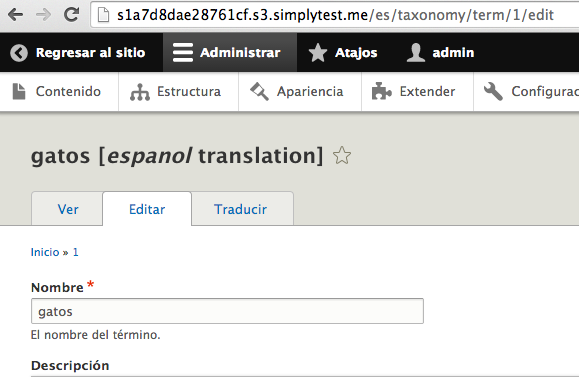 API changes
None.