Updated: Comment #21
Problem/motivation
For any configuration that is shipped with Drupal core, they will be shipped in English. It is possible that a foreign language site will not use English at all (it is not added in the installer if installing in a foreign language). However, when editing configuration (such as a vocabulary or view), the language selector on the object will only included configured languages. Since eg. shipped views people will not likely want to edit with all text values manually to be in their own language, we need to support keeping English as an option on the language selector. If we don't, then editing a shipped vocabulary for example would flip it to a different language and translations would not be well aligned anymore.
We want to support updating core with the views config changes, field settings updates, etc. We also want to support the translation teams doing their work after your Drupal site is installed, so we want to keep the Views, content types, etc. in their original form as shipped with Drupal core and translate it with the locale override system. So we want users to be able to make edits on those things, but keep them as English even though English does not show up on the site for things that are not already English.
Proposal
If the entity being edited is originally in English, make it possible to keep it (Built-in English) even if there is no English configured. For config that was created in non-English, we should not allow to be moved to English.
Remaining tasks
User interface changes
Taxonomy before/after:
before: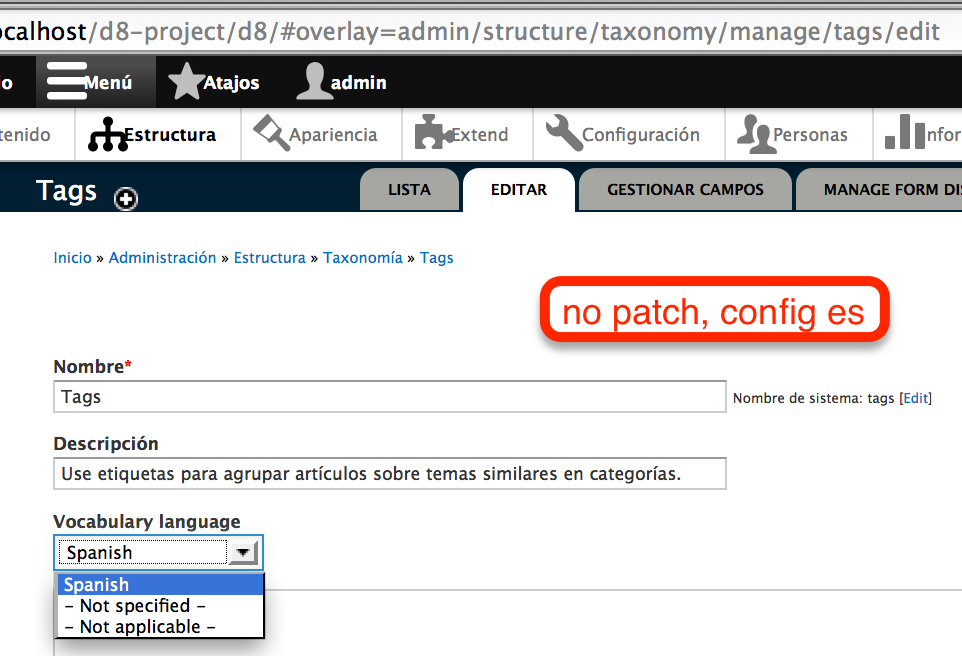 after:
default config (english)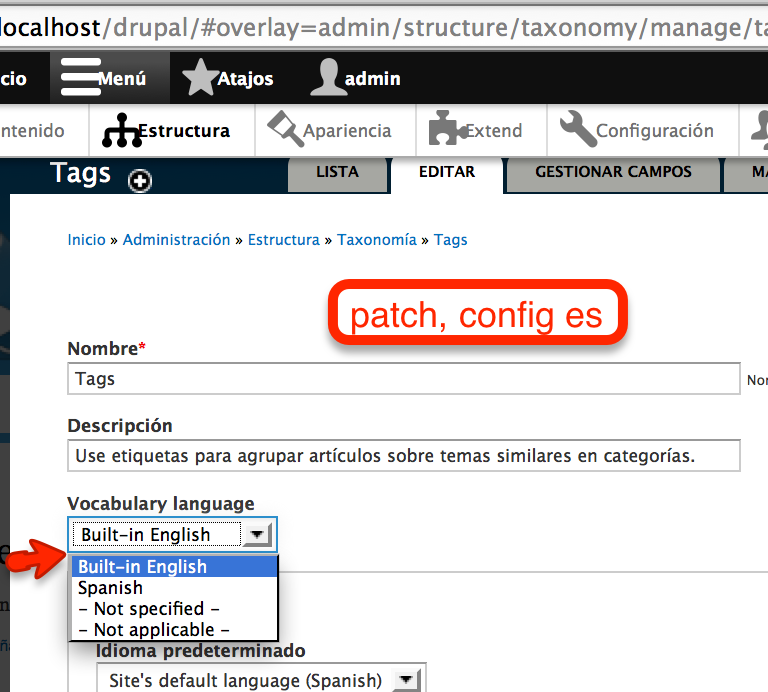 new config (created on a site without english)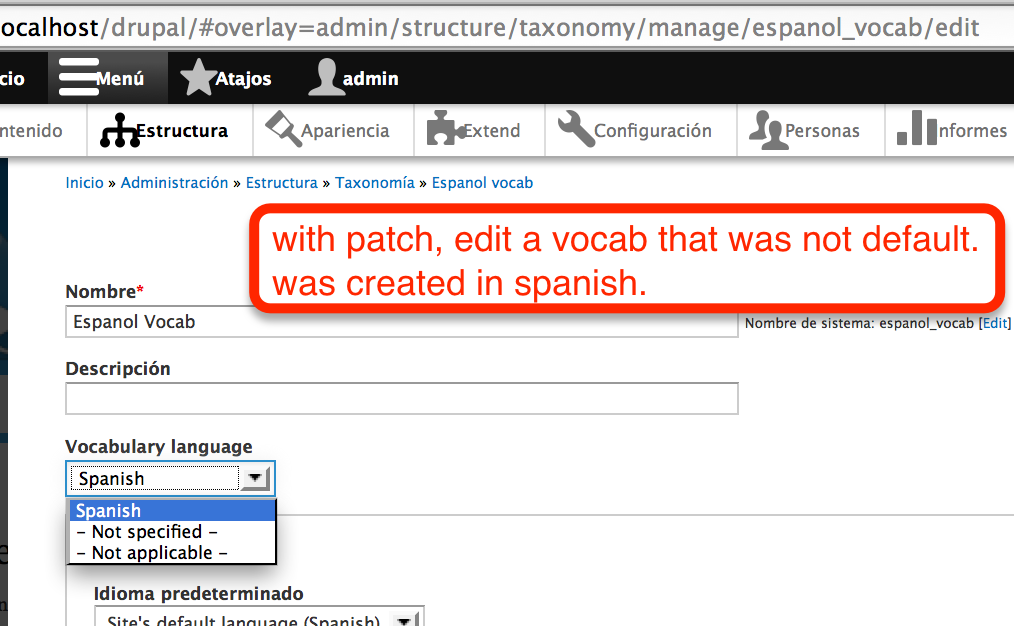 API changes
No.
Related Issues
Files:
Comment
File
Size
Author
#47
defaultlanguageonokpage.png
146.07 KB
YesCT
#45
no_patch-vocab_es.png
128.76 KB
YesCT
#45
patch-vocab_es.png
133.64 KB
YesCT
#45
patch-es_vocab.png
131.98 KB
YesCT
#42
drupal-1936216-Fixed-language-selectors-42.patch
3.84 KB
Schnitzel
PASSED: [[SimpleTest]]: [MySQL] 59,155 pass(es).