Meta Issue:#1870944: [Meta] Mobile friendly admin pages
Problem/Motivation
- Alignment of text in action dropdown. In Narrow screens the text is partly hidden.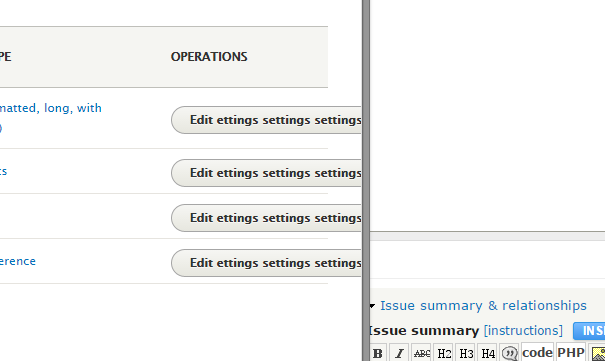 - dropbutton cuts off long action item, either in the button or at the edge of the window.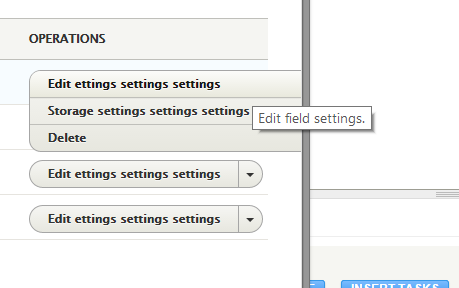 Reproduce:
Apply bug.patch
Go to admin/structure/types/manage/article/fields
Trying to reduce the width of browser window
Proposed resolution
A. Comment #57: Trying to fix both issues with a JS solutions. When the buttons placed nearly at edge of the windows side. Dropdown menu expands in same positions. see image in Comment #57. Table columns retains as the smallest as possible.
B. Comment #63: The column width will change according to the longest widget. BUT when it expended, the longest menu still cut off.
C. Comment #97: Patch flying in with a pure css solution that unifies the dropbutton width to that of the longest item.
Remaining tasks
Needs a CSS approach to resolve both problem and retains performance.
If above is failing, reviews the performance affection of Comment #57 patch.