Follow up for #552604: Adding new fields leads to a confusing "Field settings" form
Problem/Motivation
As shown in that issue, the field settings tab (aka global settings tab) has only the global settings.
See #552604-66: Adding new fields leads to a confusing "Field settings" form point 4.
See #552604-73: Adding new fields leads to a confusing "Field settings" form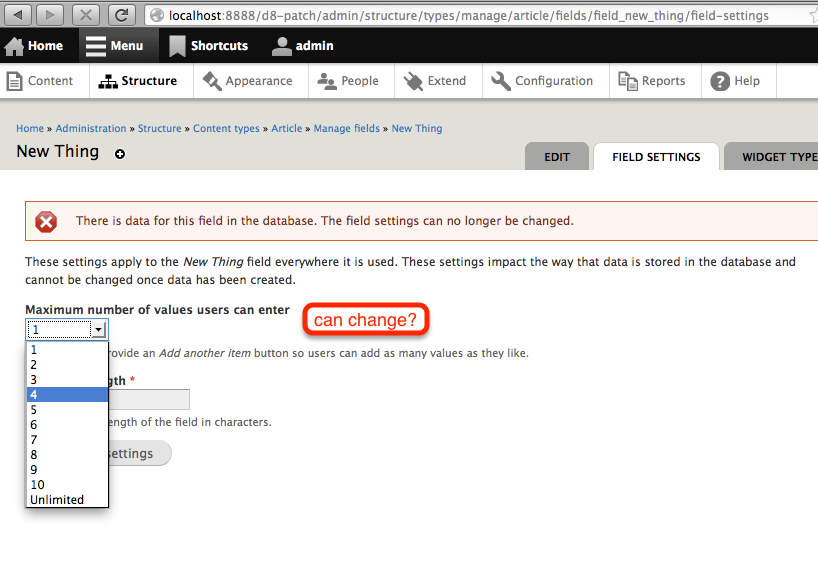 Proposed resolution
Make the tab name accurate.
Change field settings to Global Settings.
Remaining tasks
Discuss should "Edit" be changed also to "Field Settings" or "Instance Settings"?
Implement the change, provide patch
review patch
A screenshot with the fix would be nice.
User interface changes
Yes, renaming tabs.
API changes
No api changes anticipated.