Add a new token for inserting a pager, e.g. " | Page %page" which would become e.g. " | Page 5". Provide a settings page for customizing it.
Original request:
---
As posted in
http://drupal.org/node/1337750#comment-6529578
(screenshot) we need a pager suffix that is only appended, if a pager is shown. The workaround in
#1337750: Cache clearing for [current-page:page-number] to avoid duplicate page titles in Views and taxonomy term pages
is not really good as it always show a pipe and show a pager number where no pager is shown as documented over there.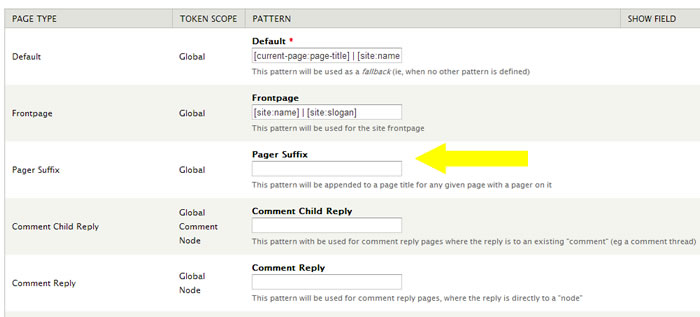 This feature seems to be the last to get rid of Page Title module that also collide with metatags, so we may be able to take over the code from there.