Provides some functions for development with search api.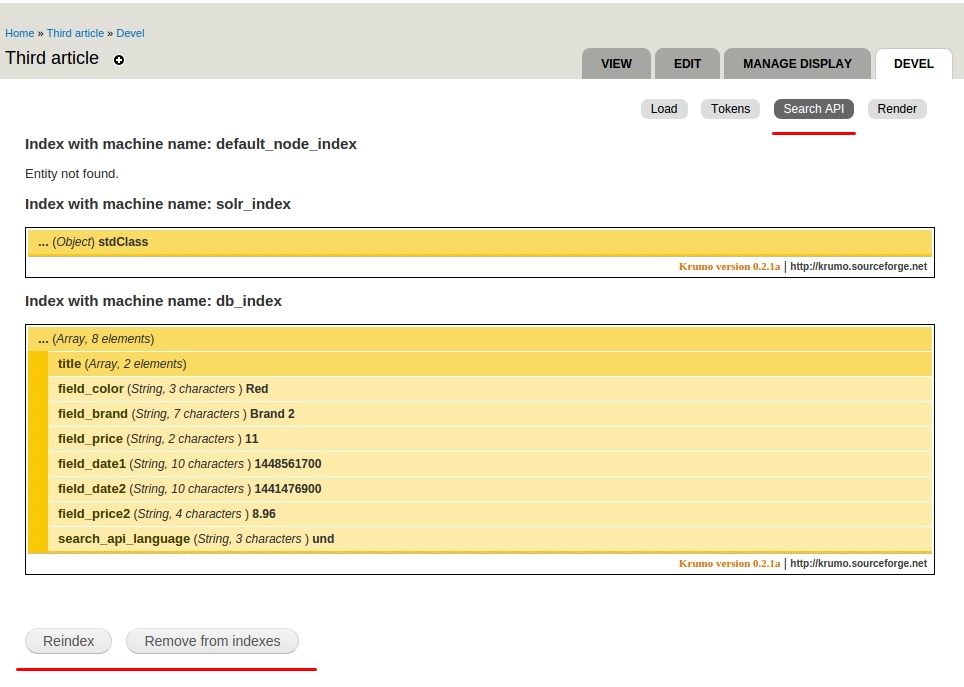 Features:
Reindex entity manually
Remove entity from indexes manually
View info about how entity stored in indexes
Drush commands
Kinds of entities, which are supported:
Node
Taxonomy term
User
Comment
Integrations which search engines, which are supported:
Search API Db
Search API Solr
Dependencies:
D8 version
For D8 version this module doesn't make sense because modules, related with Search API provides it by default. For example, module Search API Solr.
Supporting organizations:
Project information
Minimally maintained
Maintainers monitor issues, but fast responses are not guaranteed.
Maintenance fixes only
Considered feature-complete by its maintainers.
39 sites report using this module
1,213 downloads
Stable releases for this project are covered by the security advisory policy.
Look for the shield icon below.
Downloads
7.x-1.1
✓ Recommended by the project's maintainer.
Development version: 7.x-1.x-dev updated 10 Nov 2016 at 18:09 UTC