Panels Preview provides previews of Panel Panes during browsing, adding and editing panes in the ctools modal.
It currently relies on Ember Support for most of its nicer style settings but can be used without Ember Support.
This project started as a fork of the Panopoly Magic module.
The goal of this module is to take the basic concepts provided by the original, mostly adding additional functionality but also removing some unwanted features.
Differences between Panels Preview and Panopoly Magic
A three-way toggle for pane editing showing full-pane view, form-only or traditional split editing.
The code-base is broken up into multiple includes for a better DX experience.
"Apps" module integration and distribution-specific forms removed.
No longer reliant on global variable swapping to turn previews on and off.
Panels Preview uses local storage so individuals can set their preferred preview type.
Namespaced as a distribution agnostic module that can be used on any site.
Roadmap
Focus on making this a distribution agnostic utility that works for all Panels installs.
Additional features will be added with the intent to make this as "marketer friendly" as possible.
Additional code-review and pruning is still active, the goal is to reduce this to as little code as possible.
This module is currently under heavy development and should be considered a work-in-progress.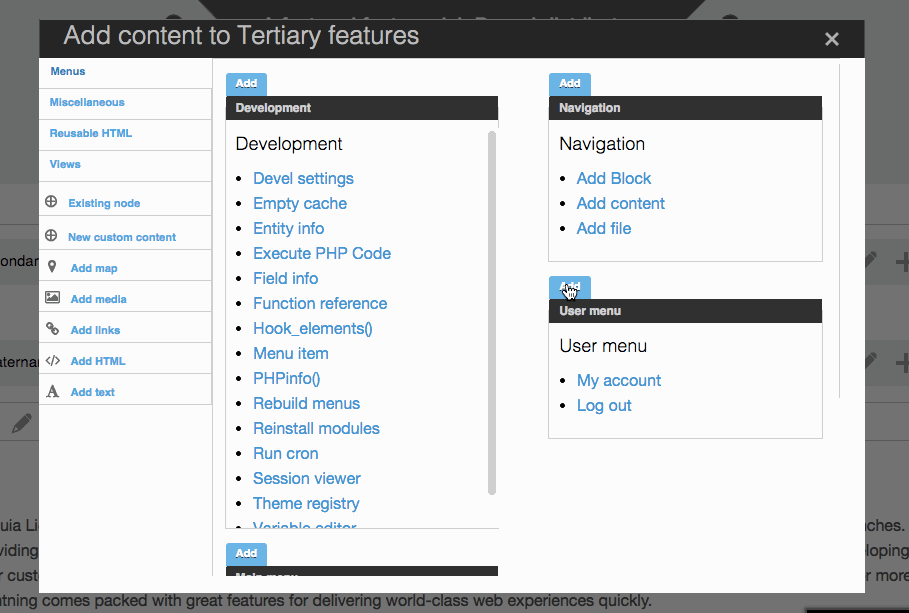 Supporting organizations:
Project Information
Downloads
7.x-1.0-beta2
✓ Recommended by the project's maintainer.
Development version: 7.x-1.x-dev updated 22 Nov 2016 at 15:23 UTC