For best results, use with the entire ELMS Learning Network distribution from github!
ELMS: Massively Open Online Course (MOOC) is an online course who's content is intended to be open to the world. This is a distribution that gives you the tools to turn Drupal into an out of the box MOOC-builder.
One major issue with most MOOC services today is that there is no access to the underlying source code. This continues to perpetuate the formulation of knowledge production silos instead of opening up high quality tools to the masses to reduce barriers to publishing and instruction.
This distribution looks to change that through readily available, high quality instructional tools for the design and creation of high quality online courses.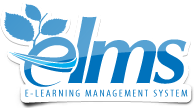 Designed to communicate with ELMS: CIS Distribution though it works as a stand-alone distribution as well.
Distribution production automated by Profiler Builder.
This project has been created as part of the ELMS initiative at Pennsylvania State University.
Supporting organizations:
Downloads