This will be an additional module for styling and adding of functionality for the admin toolbar. Works great with FortyTwo - Administration theme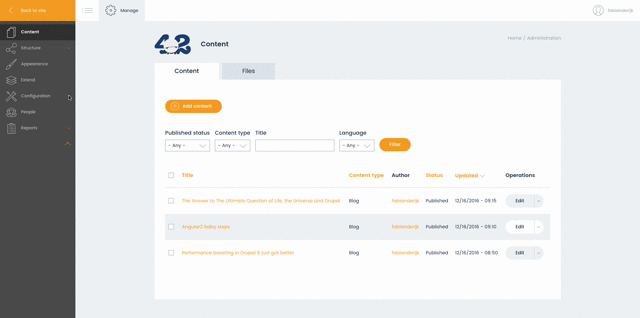 Supporting organizations:
Project Information
Maintenance status: Actively maintained
Development status: Under active development
Module categories: Administration, Content, Developer, Filters/Editors, Mobile, Other, Project management, Site Navigation, Theme Enhancements, Utility
Reported installs: 117 sites currently report using this module. View usage statistics.
Downloads: 3,203
Last modified: 9 January 2017
Stable releases for this project are covered by the security advisory policy.
Look for the shield icon below.
Downloads
8.x-1.5
✓ Recommended by the project's maintainer.
Development version: 8.x-1.x-dev updated 3 Jul 2017 at 10:34 UTC