Provides a Point of Sale interface for Drupal Commerce, allowing in-person transactions via cash or card, returns, multiple registers and locations and EOD reporting, along with the ability to add or remove unique cashiers easily. All integrated with Commerce to allow you to use the same products, customers and orders between both systems.
The ease of use allows for quick training and the intuitive build eliminates many common user errors.
The Point of Sales also makes the use of tablets, laptops or desktops fully compatible and interactive with each other.
Features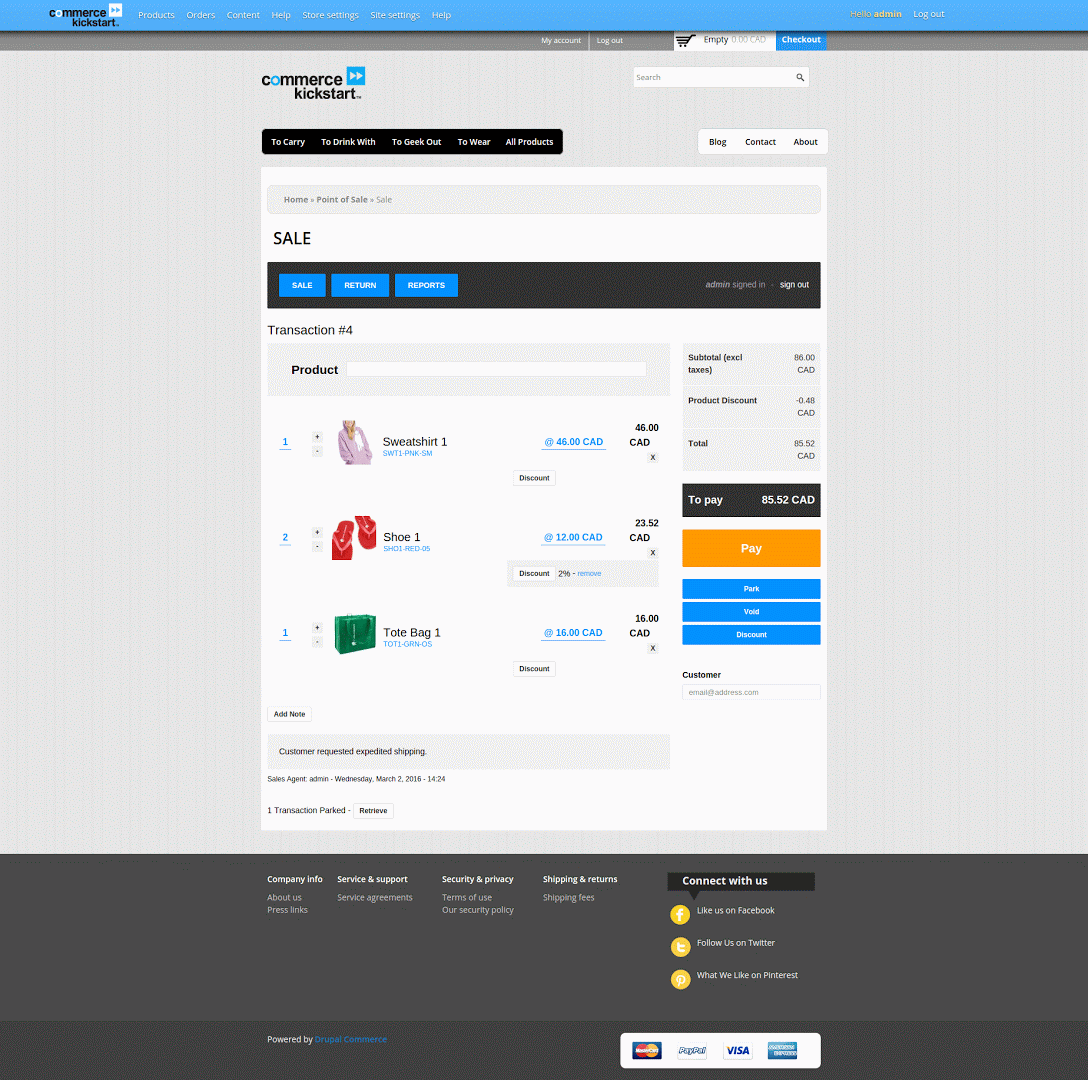 Required Modules
Recommended Modules
Supporting organizations:
Project information
Downloads
7.x-2.0-beta10
✓ Recommended by the project's maintainer.
A new report and gratuities support as well as bugfixes and UI improvements
Development version: 7.x-2.x-dev updated 16 Aug 2017 at 18:09 UTC