An alternative to core menu management - adds scalability to the admin menu management screen, by loading subtrees via AJAX.
(Not related to megamenu & similar display modules - this is an admin-only content management utility)
When dealing with a site menu that contains thousands of links, the Drupal Menu UI admin interface becomes so unwieldy as to be impossible to use. When the drag & drop functions for tree management are running, a page can take minutes to render.
THIS MODULE attempts to replace the all-in-one global tree view with a similar interface, but sub-trees are "collapsed" below a certain level, and can be expanded as needed.
Drag & drop between expanded and collapsed menus should be supported.
Known issue A conflict with jquery 1.4+ due to D6 core, so if you've used jquery_update, see the patch
REQUIRES Javascript enabled. Though a noscript fallback is actually available, it sorta defeats the purpose.
It (and Drupal) will not help much if your tree structure is 2 deep and a thousand wide. It should help if your tree is half a dozen deep and a dozen wide.
FEATURE
Allows direct access to submenu sections of a big menu, so links within a section can be managed without loading the whole global menu.
CONFLICTS WITH
tiny_menu. Appropriately enough.
Jquery Update beyond 1.4. See the issue
COMPARE WITH
Menu Browser [menuux] (tries to solve the in-page node edit form issue.)
Menu Editor exposes all menu item values in one page directly. It won't help your scaling problems.
Drupal 7 Version
MOTIVATION
Original discussion : How to manage HUGE menus?
---
This development supported by:
Sparks Interactive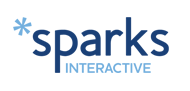 and partially sponsored by:
Land Information New Zealand


National Institute of Water and Atmosphere

Supporting organizations:
Downloads