Problem/Motivation
This is a breakout issue from #516138-139: Move CCK HEAD in core. The first screen upon adding a field is confusing, given that you are sent into field settings which may or may not have anything editable, and then still need to complete another screen. Steps to reproduce:
- add a field to the article content type
- you got redirected to a page with settings for the field
- BUT the field may not have global settings, and even though we are apparently under the Article content type (see page title), Article specific settings are not displayed either
- go to manage fields again and to edit the particular field and now you get both Article specific settings and actual global settings (which in the previous screen were said to be nonexistent)
Proposed resolution
Display field settings right away: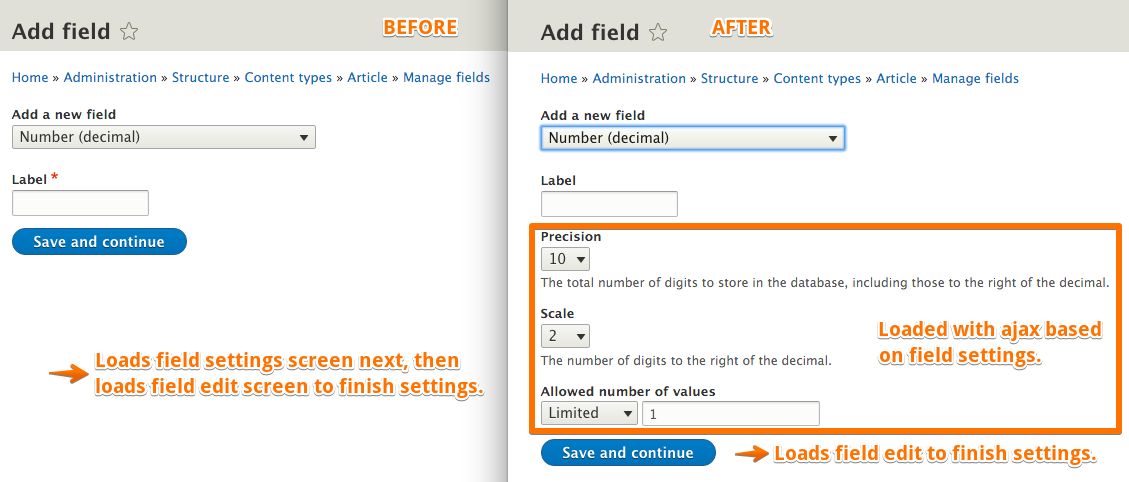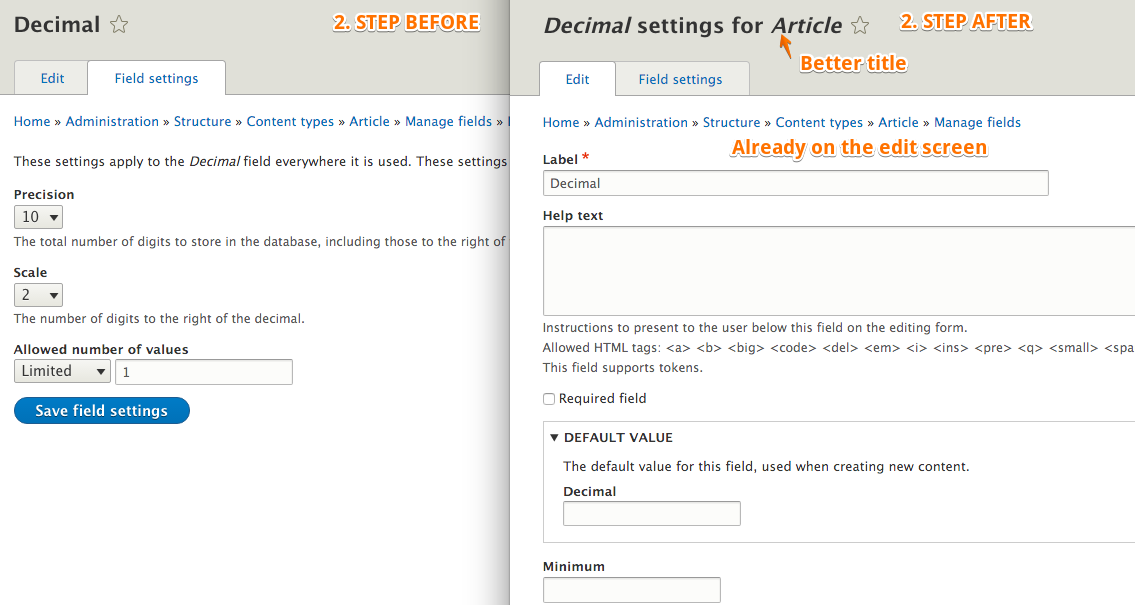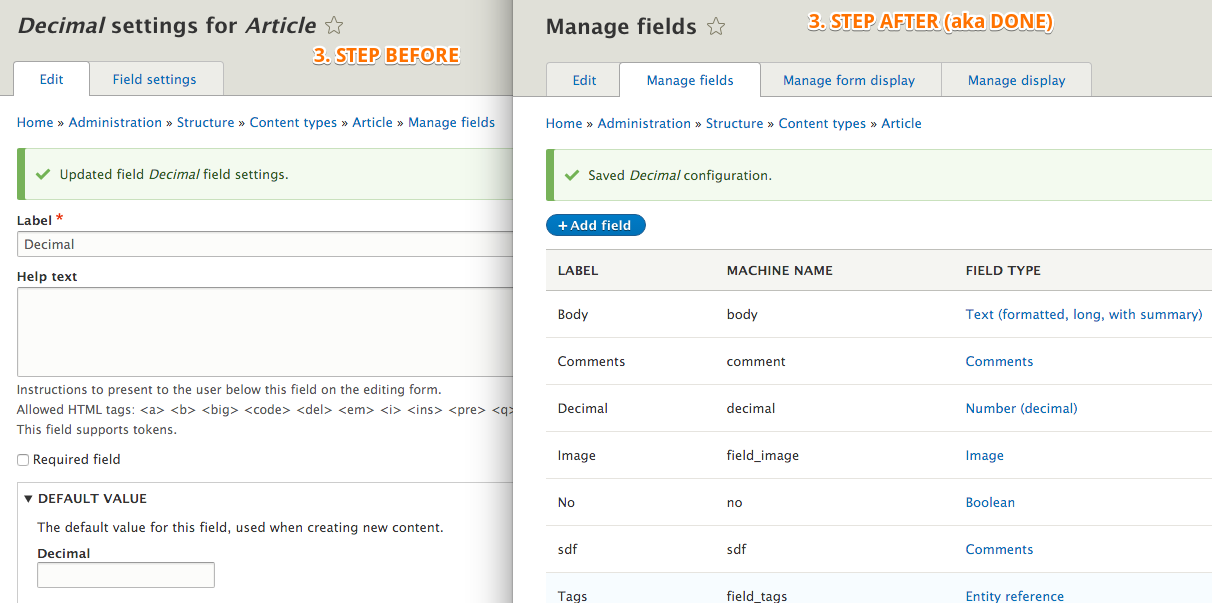 Remaining tasks
Ensure we want to do this. Fix tests. Fix any outstanding problems.
User interface changes
See proposed resolution.
API changes
Maybe, depending on extent of UI change needed.
Data model changes
None.