This is a breakout issue from #516138-139: Move CCK HEAD in core.
I still think that the first screen upon adding a field is confusing, but otherwise adding, configuring and deleting fields seem to work all as expected to me. If I was not clear above, I'd repeat this initial screen issue:
- add a field to the article content type
- you got redirected to a page with settings for the field
- BUT the field has no global settings, and even though we are apparently under the Article content type (see page title), Article specific settings are not displayed either
- go to manage fields again and to edit the particular field and now you get both Article specific settings and actual global settings (which in the previous screen were said to be nonexistent)
Initial screen on adding the field:

Going back to the "same" screen in the navigation: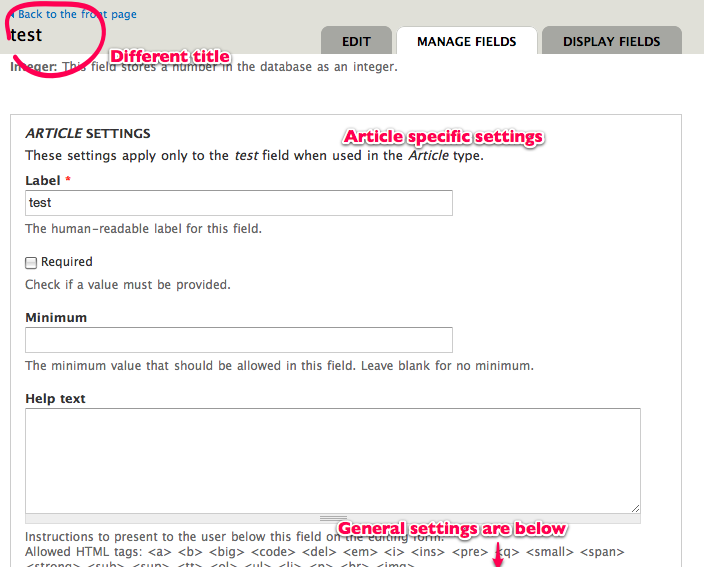 I'm not going to push for solving this before committing, but it is certainly a very core confusion point IMHO.