Download

l10n_client-8.x-1.0-alpha1.zip

zip
35.87 KB
MD5:
750ede02d52eb80285c9166384628790
SHA-1:
35c3d276b8482bbcc3d1cef8339dd27053b67956
SHA-256:
a78aa1f2d1608c368d333b3e96fed79ebd14069cd499c81b08d5c1a4511000ae
Release info
Created on:
8 Dec 2015 at 13:00 UTC
Last updated:
8 Dec 2015 at 14:42 UTC
Release notes
Initial alpha release for Drupal 8. Has a working solution for remote string submission from the Drupal core built-in translation user interface. No (usable) implementation of the in-page translation UI yet.
All testing welcome. Test with real translations for the sake of the sanity of your translation reviewers :) Check out step by step instructions for setting up at http://hojtsy.hu/blog/2015-dec-08/contribute-drupal-8-community-translat...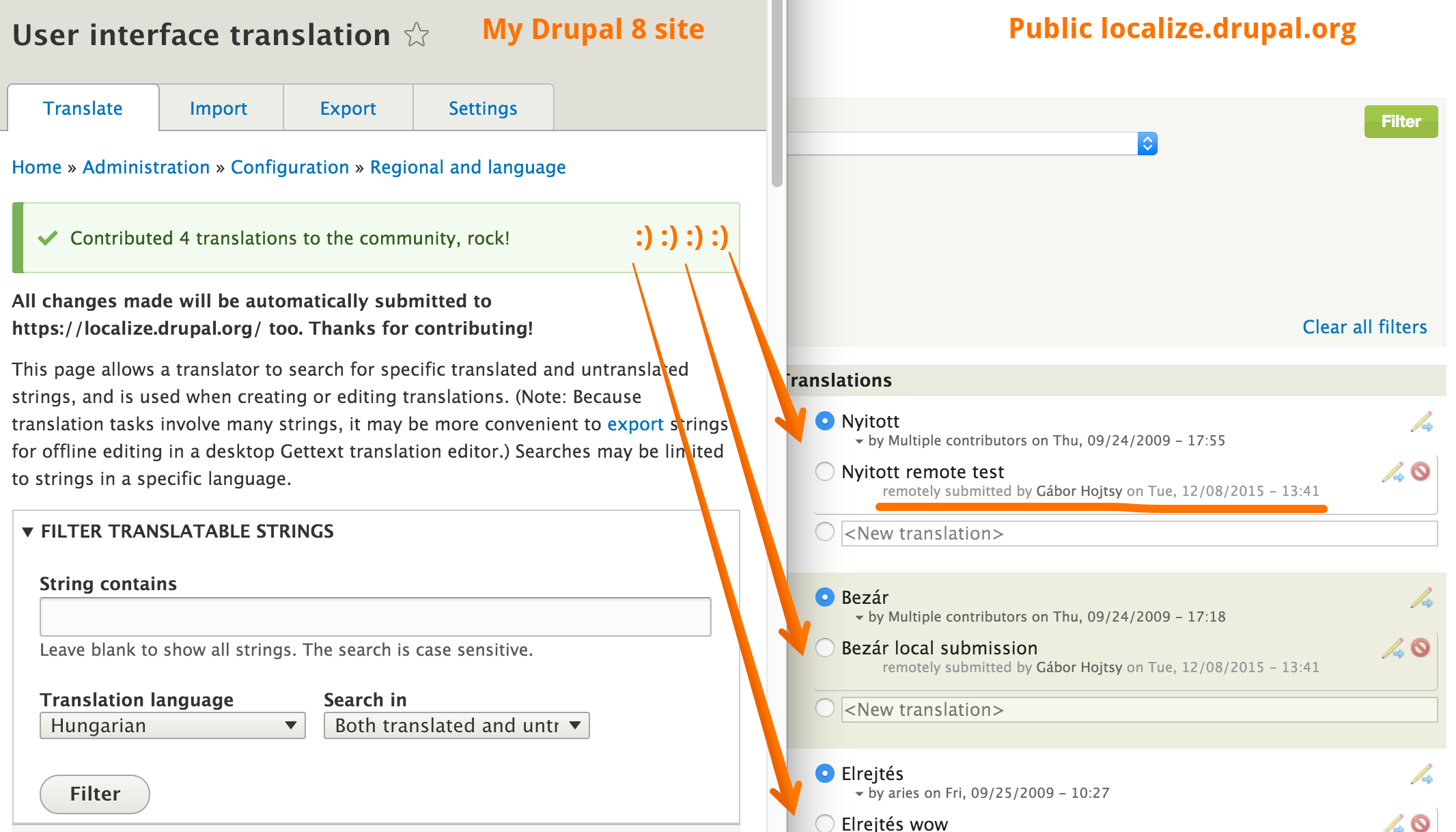 Known issues:
#2631006: Drupal 8 plural remote submission fails
#2631010: Error display is broken / awkward
Can help make the alternate UI work?
Need your help in #2575401: Localization UI does not actually save any translations.
Dependencies
The selected release is the release that will be used for automated testing. Optional projects are only used for testing.
Required
Optional
No optional projects