Problem/Motivation
The On label and Off label of boolean fields cannot be translated currently.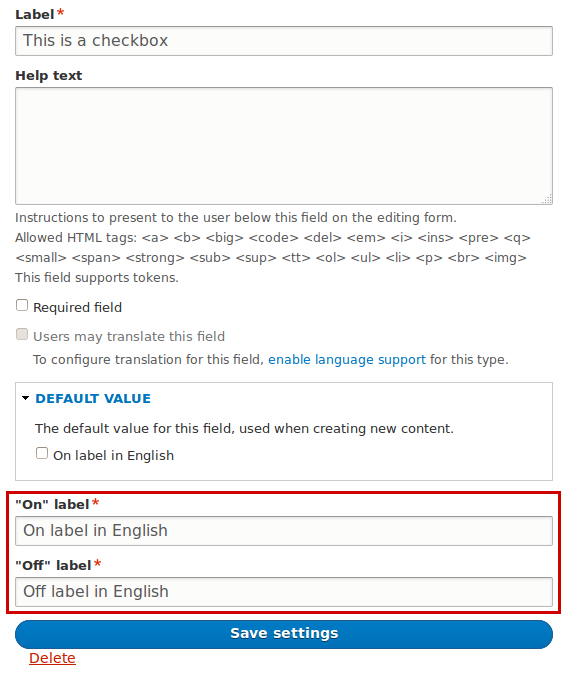 This is because they are marked as type string in the configuration schema instead of type label.
Proposed resolution
Change the schema type to label. This makes the corresponding form elements appear in the translation form.
Remaining tasks
User interface changes
API changes
None.
Data model changes
None.